Your Available tests tab is a feed made up of several test invites. Each invite represents a different test opportunity available to you.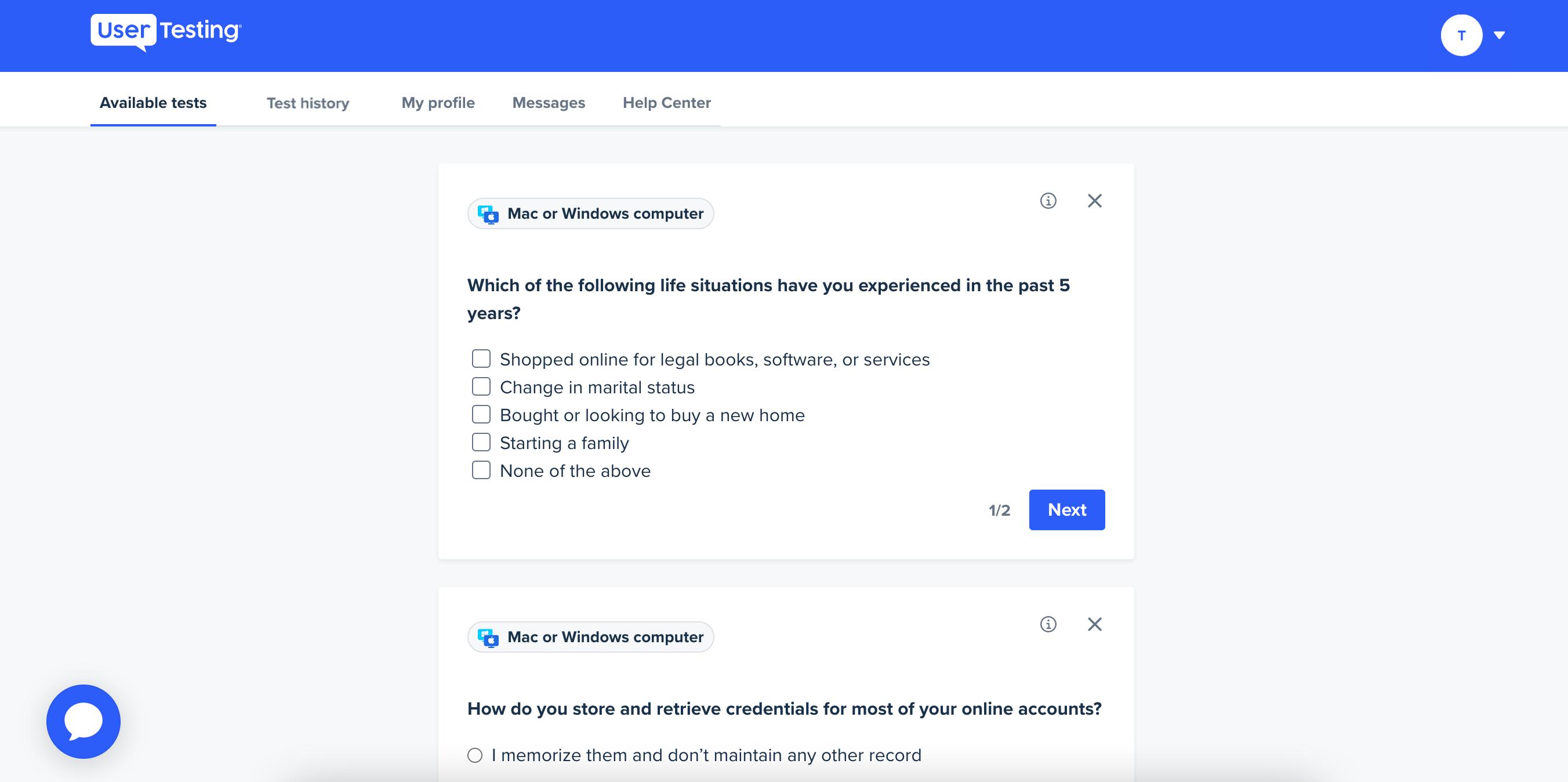 Here are some of the features and benefits of your test feed:
Badges for quick classification:
Badges make it easy to review and qualify for tests. When you log into your dashboard, the Available tests tab will display a feed of invites for tests available to you. Each invite includes badges that allow you to quickly scan and find information about required devices, test reward amounts, and test types. With this information, you can make informed decisions about which tests are worth your time and effort.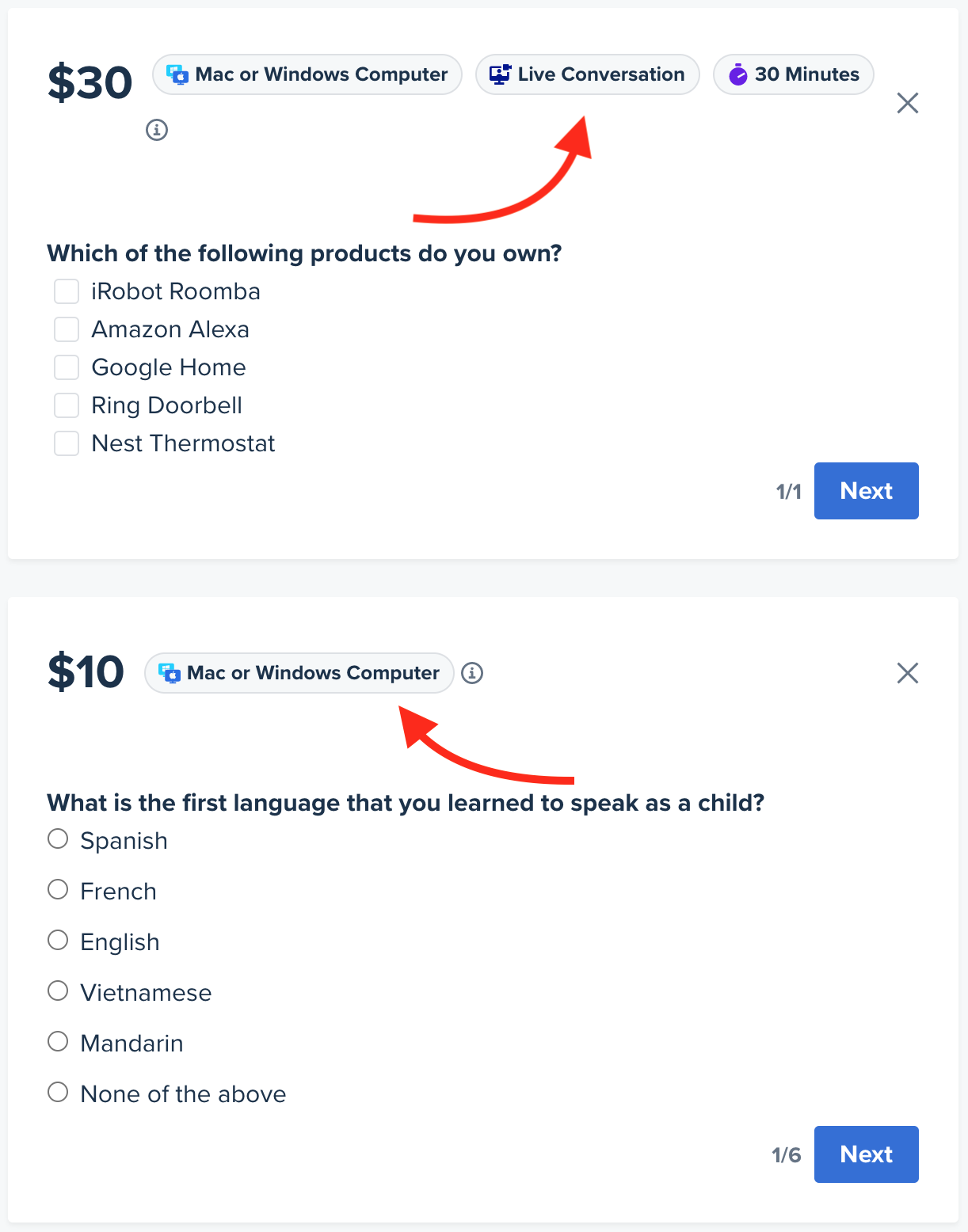 Expectations for how long a test will take to complete:
Some invites include badges to let you know about the duration of a test. As an example, there's a badge on Live Conversation test invites to show you how long that test will last. If you don't have a lot of time to spare, you'll easily know which tests aren't worth trying to qualify for.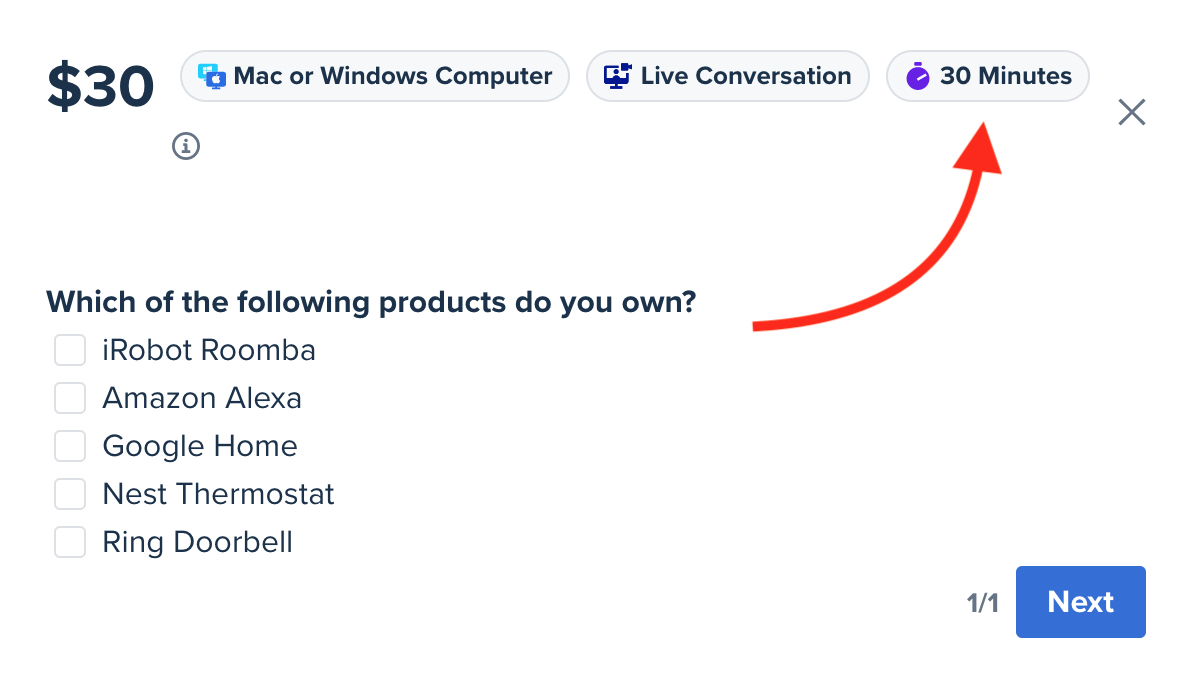 NOTE:
If a customer designs a test that is meant to take longer than 25 minutes to complete, they should always let you know about this requirement in the screener.
Complete screener questions with fewer clicks:
You can answer screener questions directly within the Test Feed to move through the screener experience faster.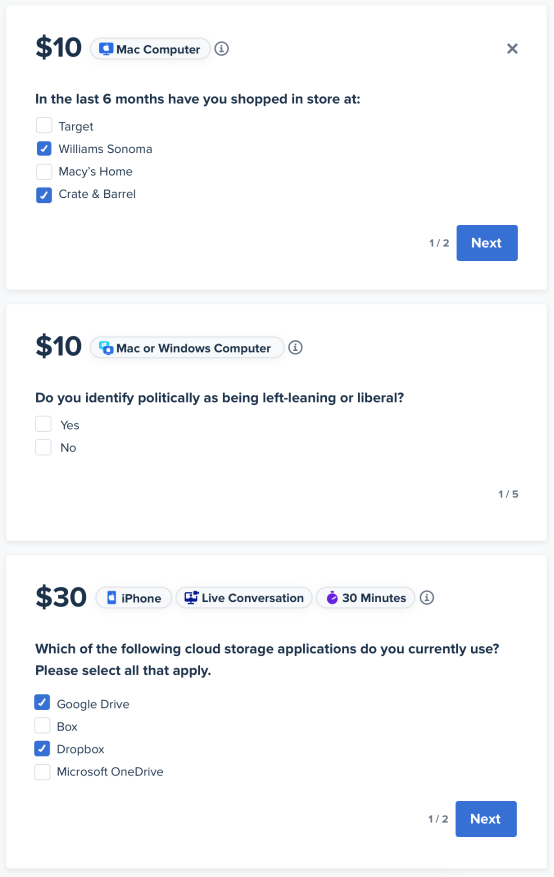 Each test invite shows the total number of required screener questions. For Test Invites with multiple screener questions, you can use this number to understand how many questions you've completed and how many you still have left to answer.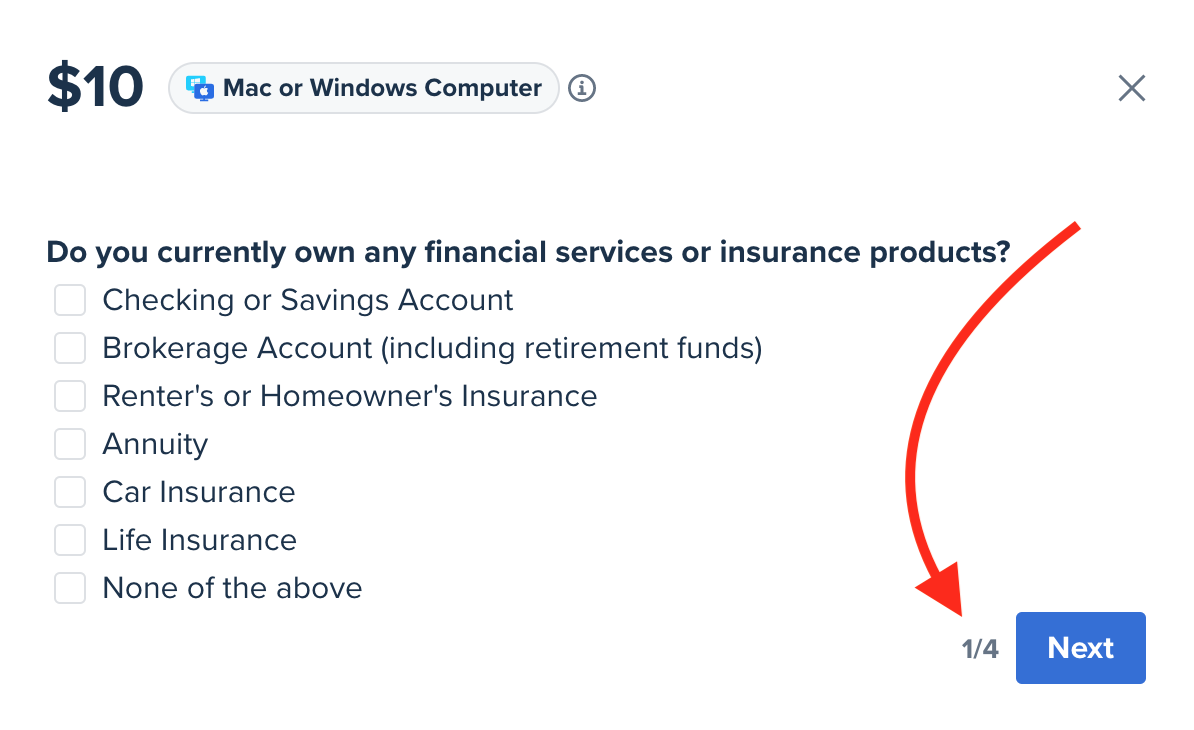 See more information about more tests at a glance:
The test feed also gives you more information about the tests available to you at a glance.
You can increase your chances to qualify for tests by quickly scanning your test feed, identifying tests that are likely matches, and removing ones that don't interest you by clicking the X on the invite. This will free up your feed for more invites to become visible.