Your username is the only way our customers can identify you on the UserTesting platform. Customers may save your username to send tests directly to you, so please choose something appropriate.
Q: What can you include or not include in you username?
A: Your username:
Cannot contain more than 4 consecutive letters of your first name
Cannot contain more than 4 consecutive letters of your last name
Cannot exactly match your PayPal address
Must be less than 128 characters
Q: Who will see your username?
A: Since the customer owns the videos submitted for their test (see section 5.2, Terms of Service), anyone that they choose to share a video with may see the username associated with that video. UserTesting employees also have access to your username.
Q: Where can you find your username?
A: You can find your username in the dropdown menu in the upper right corner of your dashboard. Click the arrow to view your username.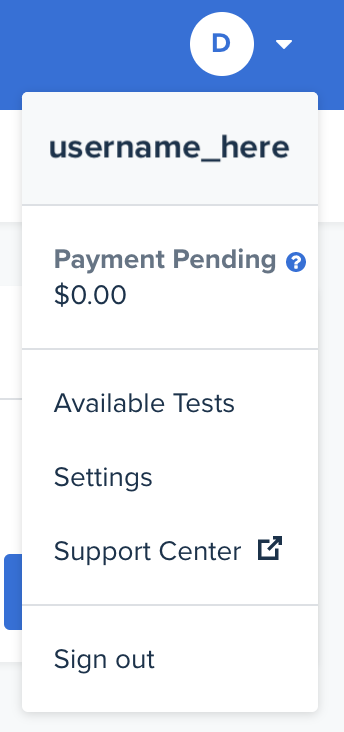 On the iOS and Android apps, tap the hamburger icon in the top left to open the slide-out menu. Your username is displayed in white.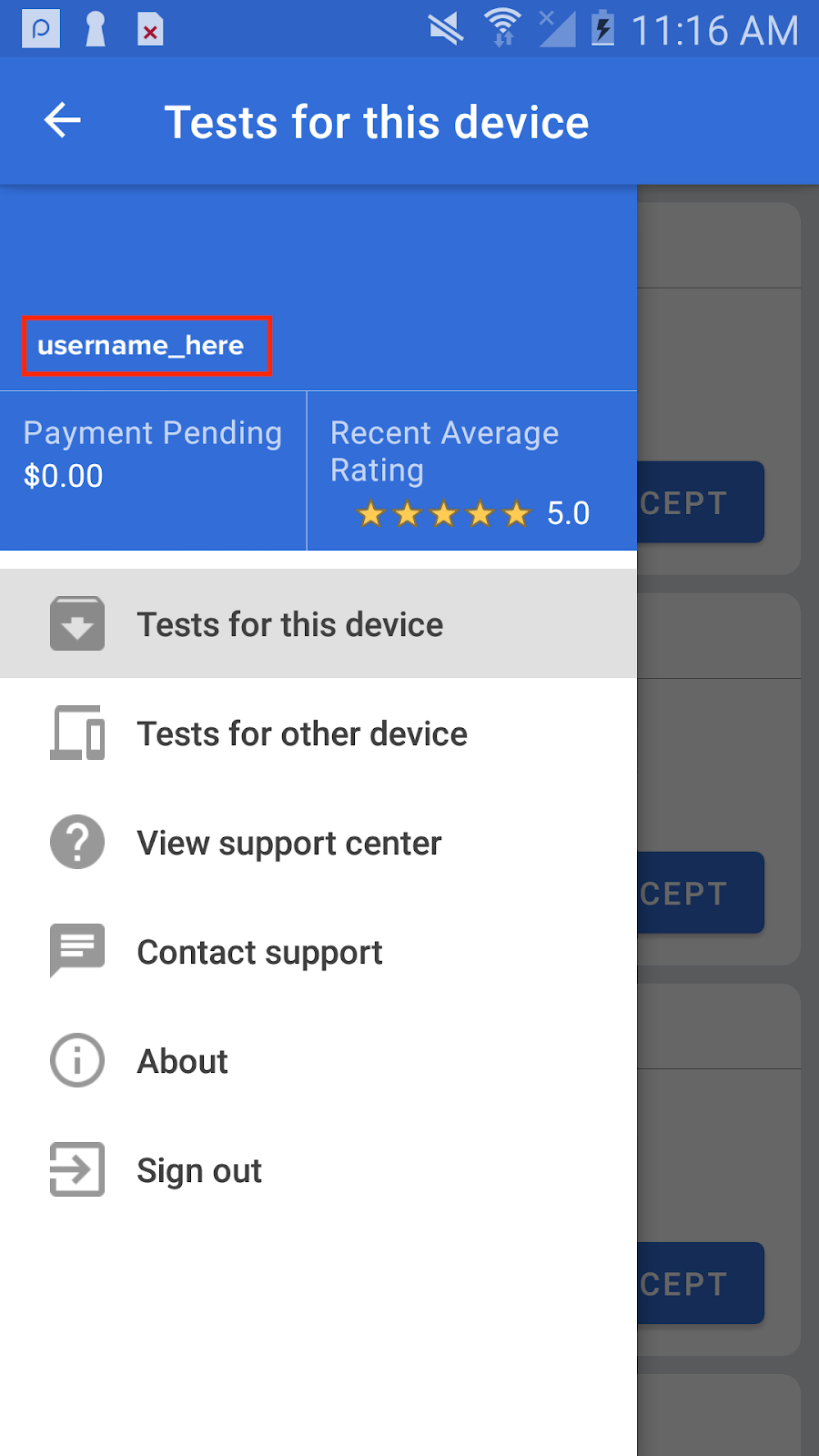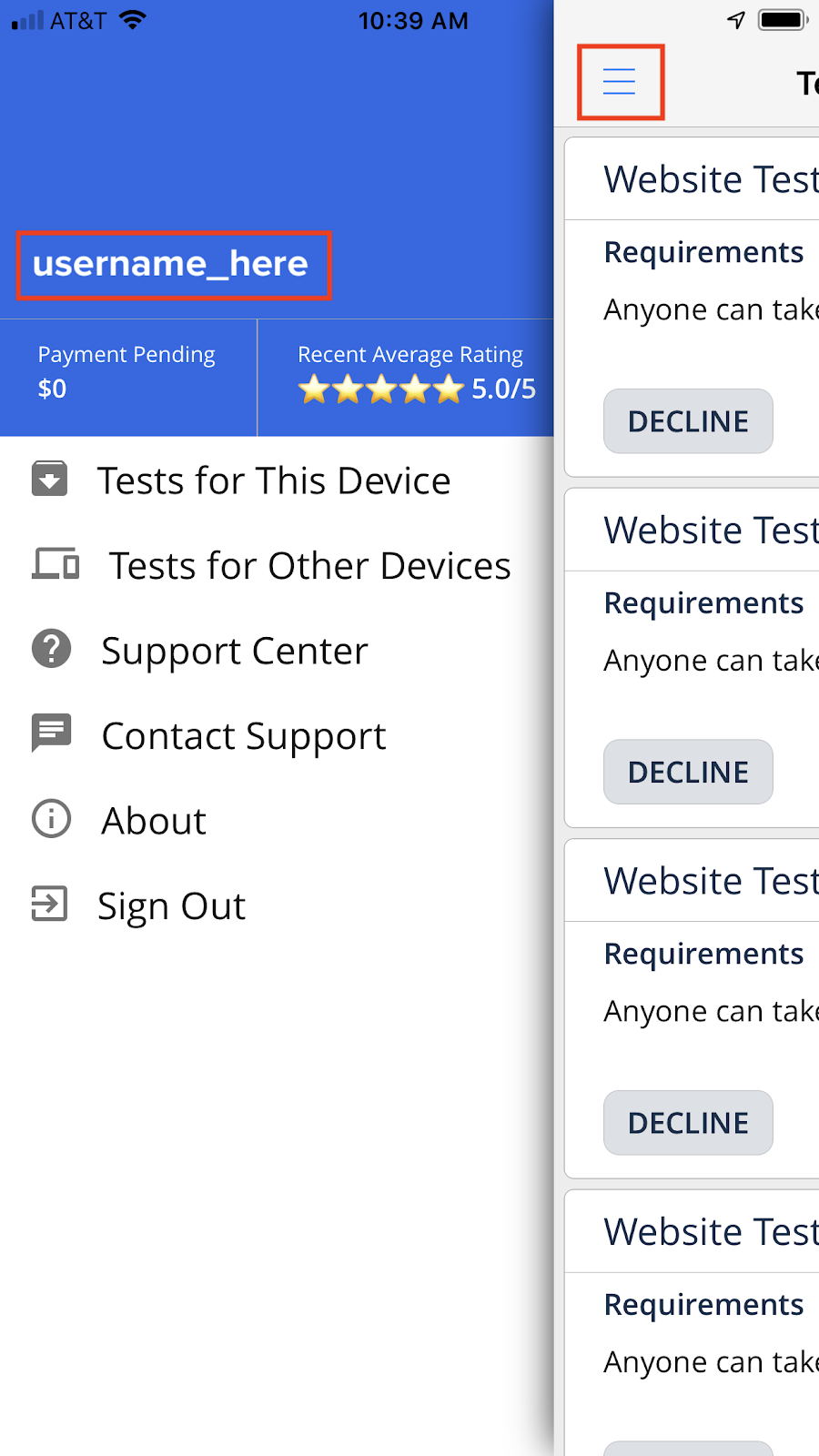 Q: How do I change my username?
A: Contact our support team here to request a username change.