The information in your profile is used to match you with appropriate tests. Customers want to hear from people that match the profile of their target user. Having accurate and up-to-date information will help you qualify for as many tests as possible. We will not use this information for any other purpose. See our privacy policy.
To edit your profile, navigate to My Profile > Edit Profile from your dashboard.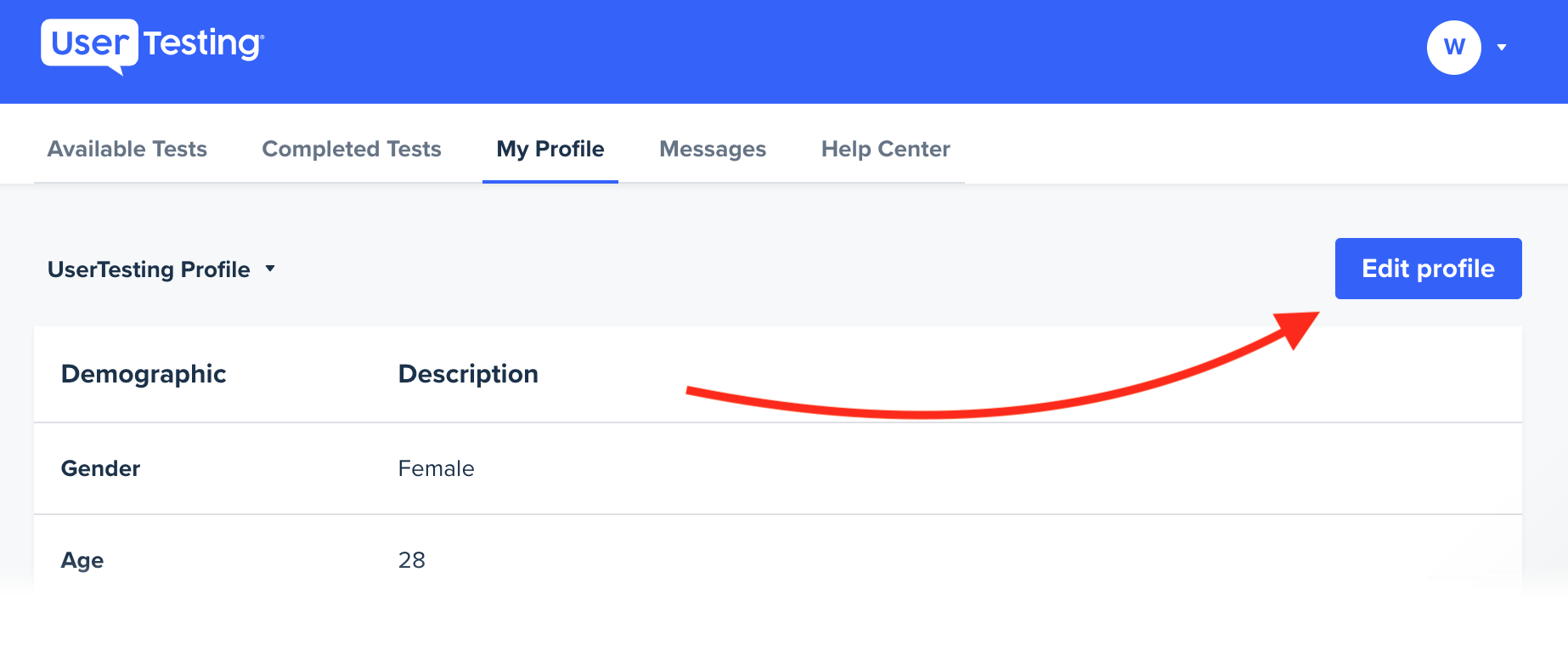 Why should I complete my profile?
Our customers design their tests based on the information available in your profile. If your profile is out of date, you could be missing out on tests that match your experiences. Tests are distributed based on the information in your profile. Those with blank profiles won't be matched to as many tests.
When should I update my profile?
You are responsible for keeping your profile accurate and up-to-date. If you've started a new job, had a change in income, or experienced any other major life change recently, make sure to update your profile to reflect those changes.
Which country do I choose?

Select the country where you are currently physically located. This is not necessarily the country of your birth or citizenship. When customers want to hear from someone in a particular country, they want someone who is physically located there.
During a test, if you feel you aren't qualified to provide detailed feedback, simply leave the test by quitting or reporting a problem.