Screeners are multiple choice questions that customers use to make sure they receive feedback from their target audience. These questions can be about your employment experience, shopping habits, hobbies, or something else entirely.
When answering screeners, be sure to carefully read the questions and all possible answer choices before submitting your response, as these answers cannot be reset.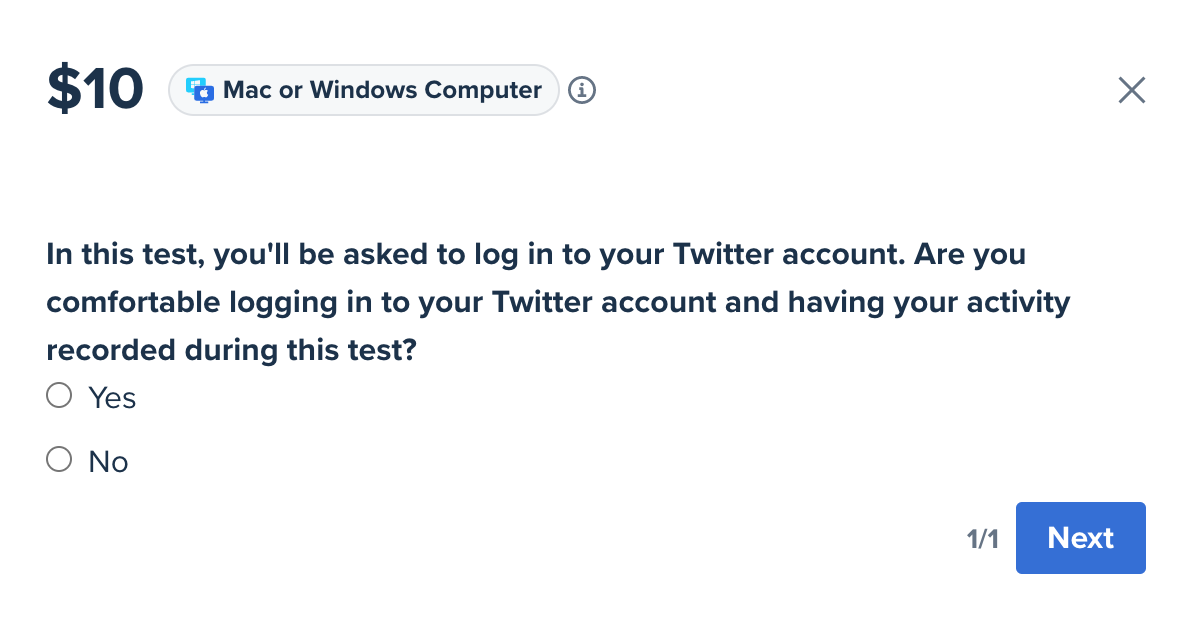 If you are taking a screener and none of the options apply to you, simply decline the test by clicking the X in the top right of the Test Invite.
Please note that you may be expected to elaborate on your screener answers during the test. If you are not able to elaborate on your answers and provide personal examples relevant to your screener answers, your feedback will not be useful for the customer.