Available Tests - On this tab, you can view and accept test invitations from customers.

Completed Tests - View your completed tests, along with comments from customers and pending payments.
My Profile - Keep your profile up-to-date so we can better match you to tests that you qualify for.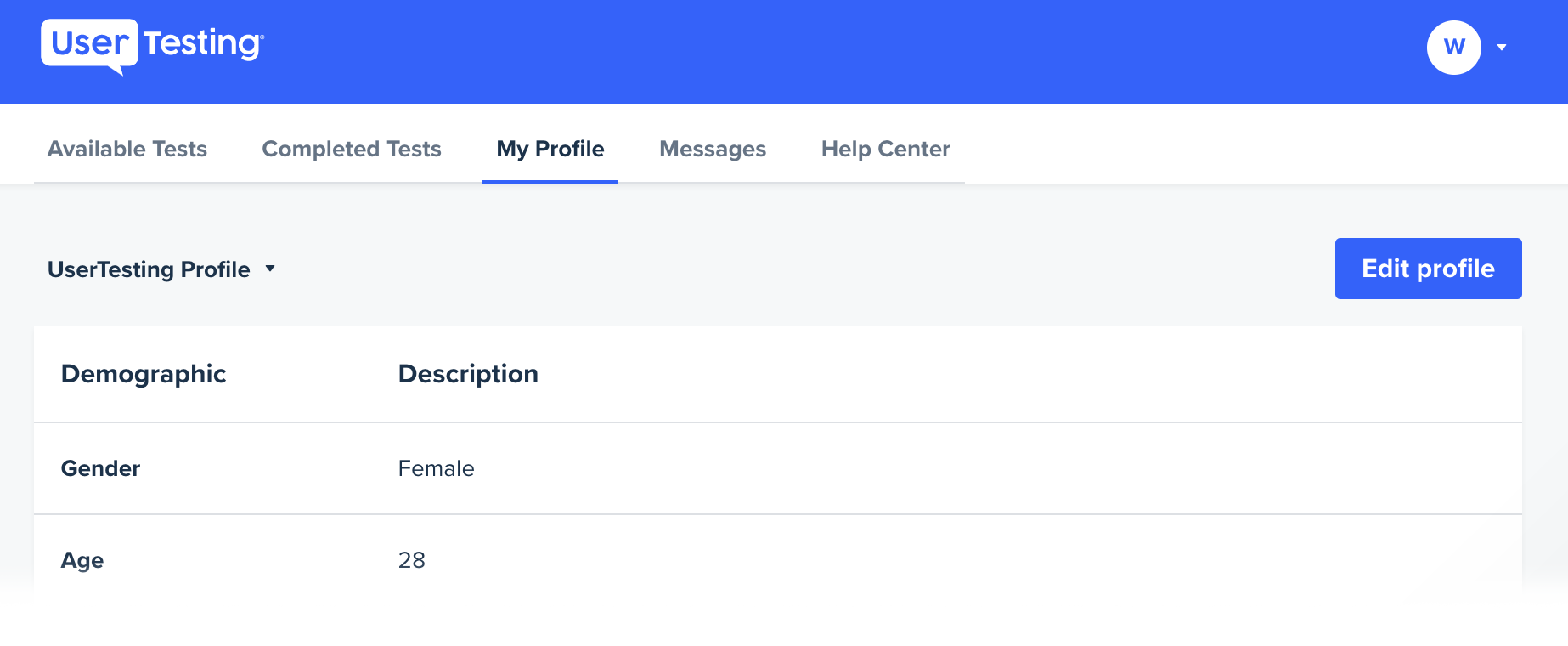 Message Center - View and respond to customer questions and comments. Read more here.

Help Center - Learn how to take different types of tests and what to do when you run into problems. You can also find answers to common questions.