In order to let our customers see where you tap during an Android test, you'll need to enable taps before each Android test. Please note that if you do not enable taps before each test, your video may not be useful to the customer.
Why do I need to enable taps/touches?
Beginning November 1, 2018, Google made some changes to Android security. As a result, you'll need to grant us permission to record where you tap or touch your device's screen. Since our customers can only hear your voice and see your screen, knowing exactly where you're tapping is very beneficial for understanding how you interact with their app or site. Without this data, your video may not be useful to the customer.
How do I enable taps/touches?
When you're ready to begin a mobile test, you'll enter Quick Test Setup.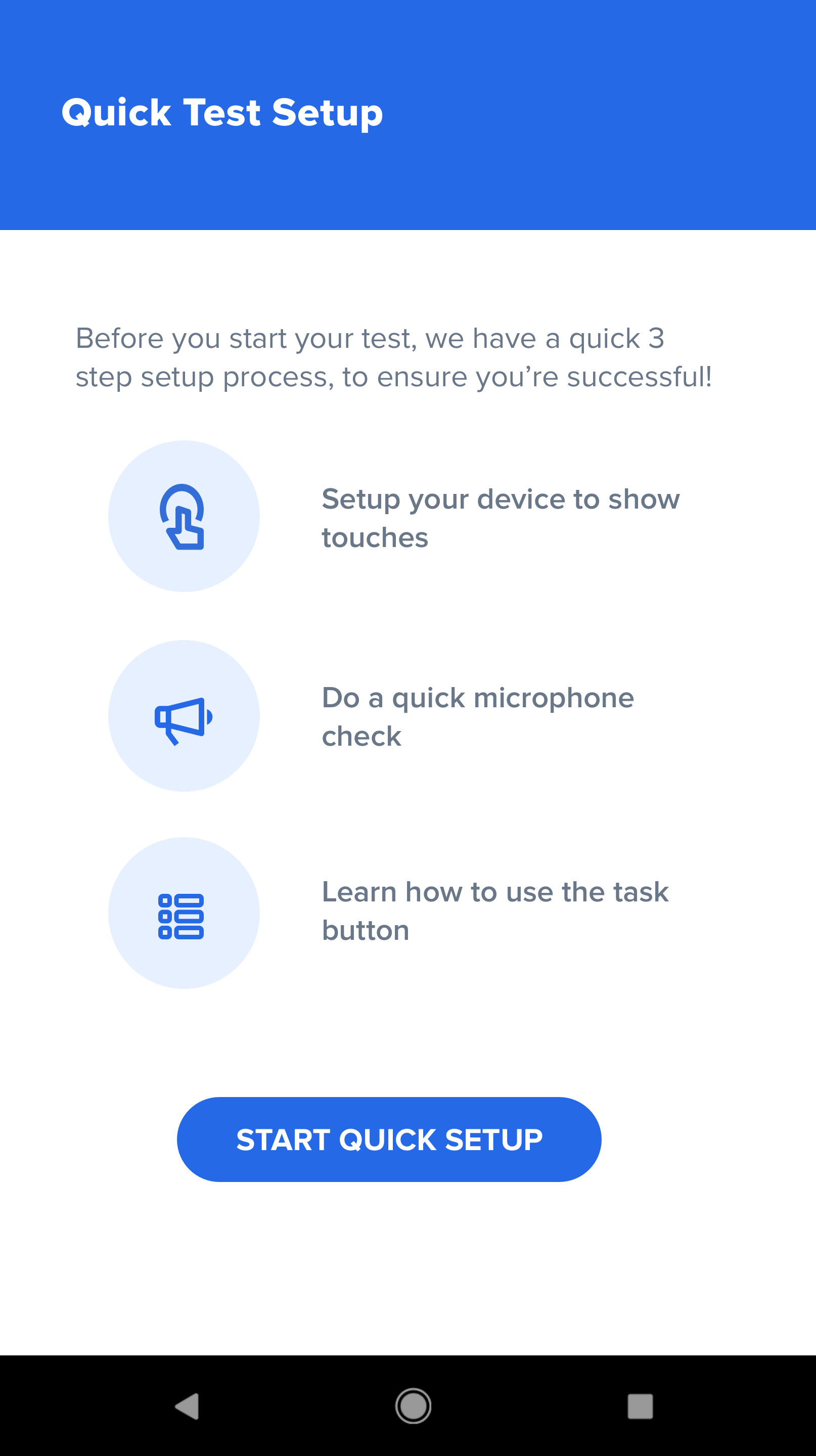 This will walk you through everything you need to know to start your mobile test.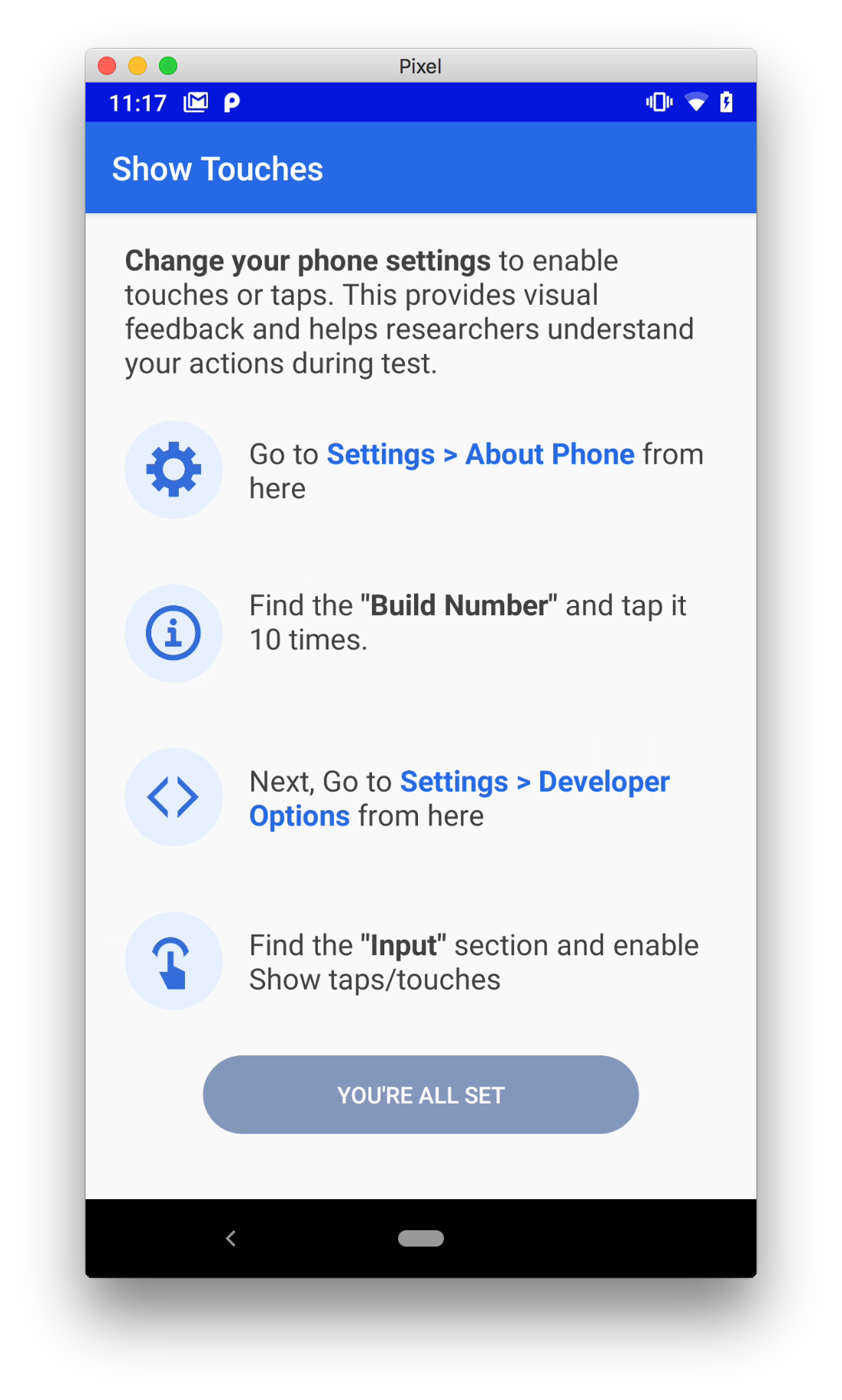 1. Open Settings > About Phone > Phone Status. Find the build number and tap it 10 times.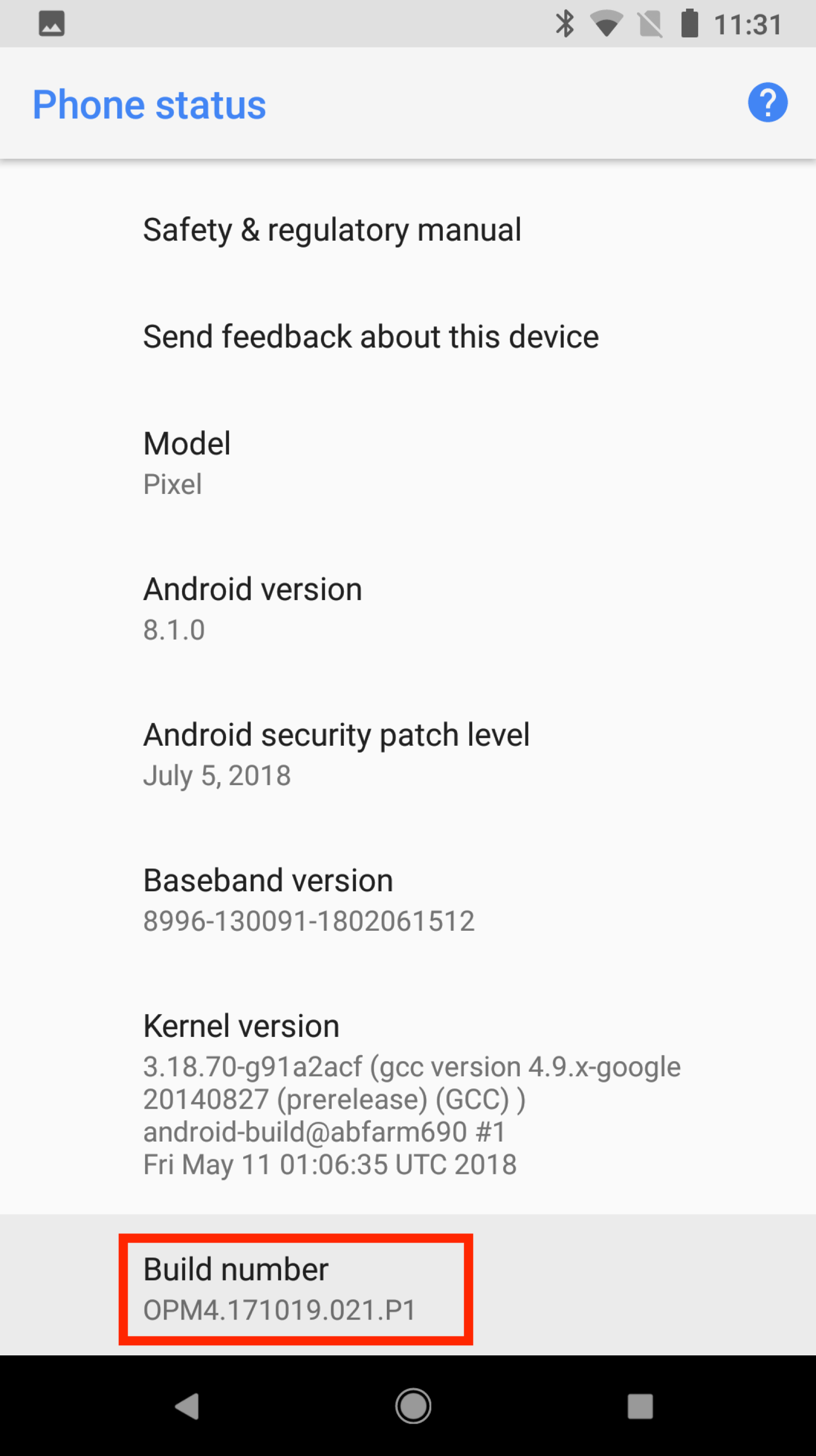 2. Navigate to Developer options, which should now be set to On. Scroll down to enable Show taps.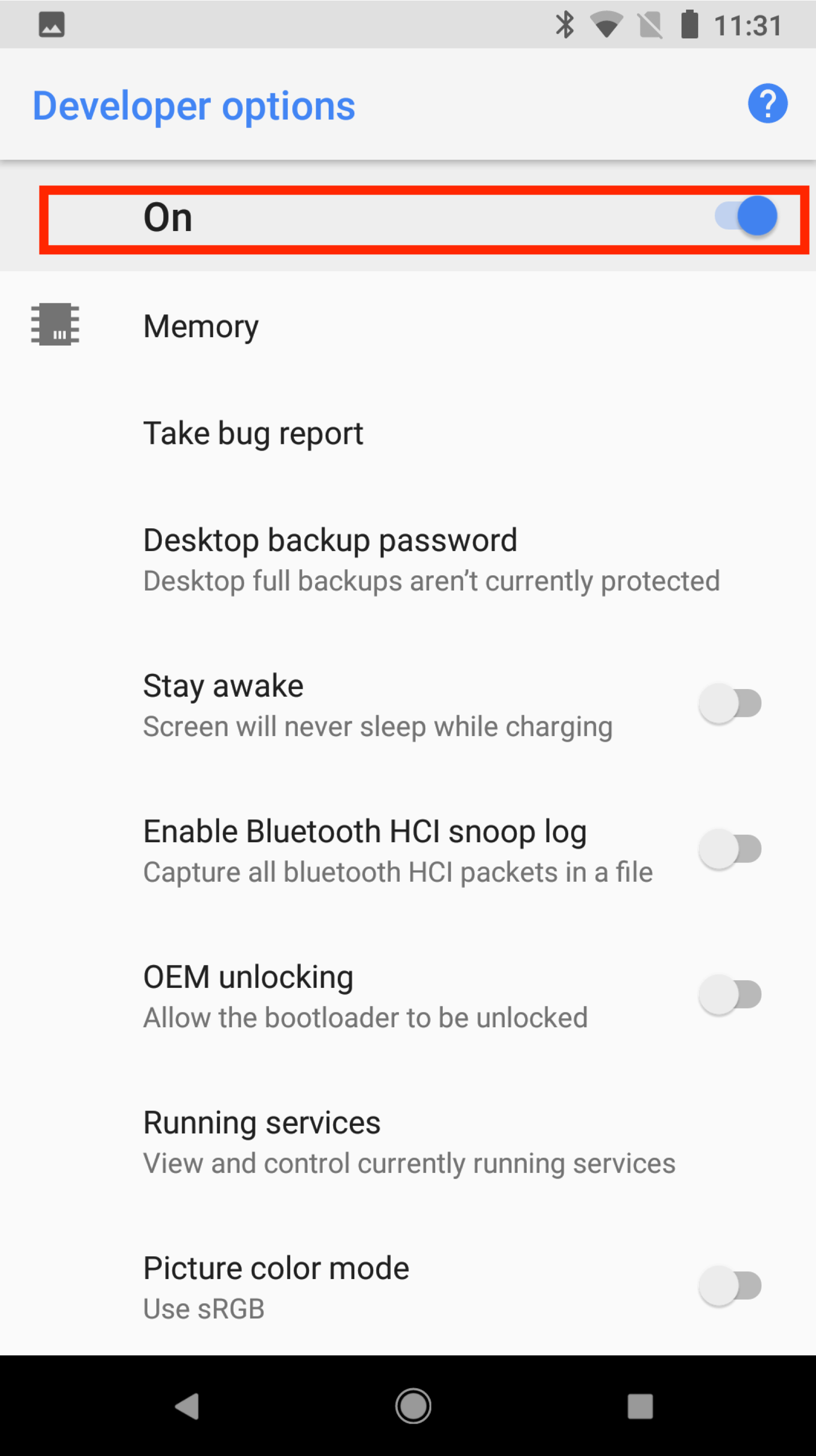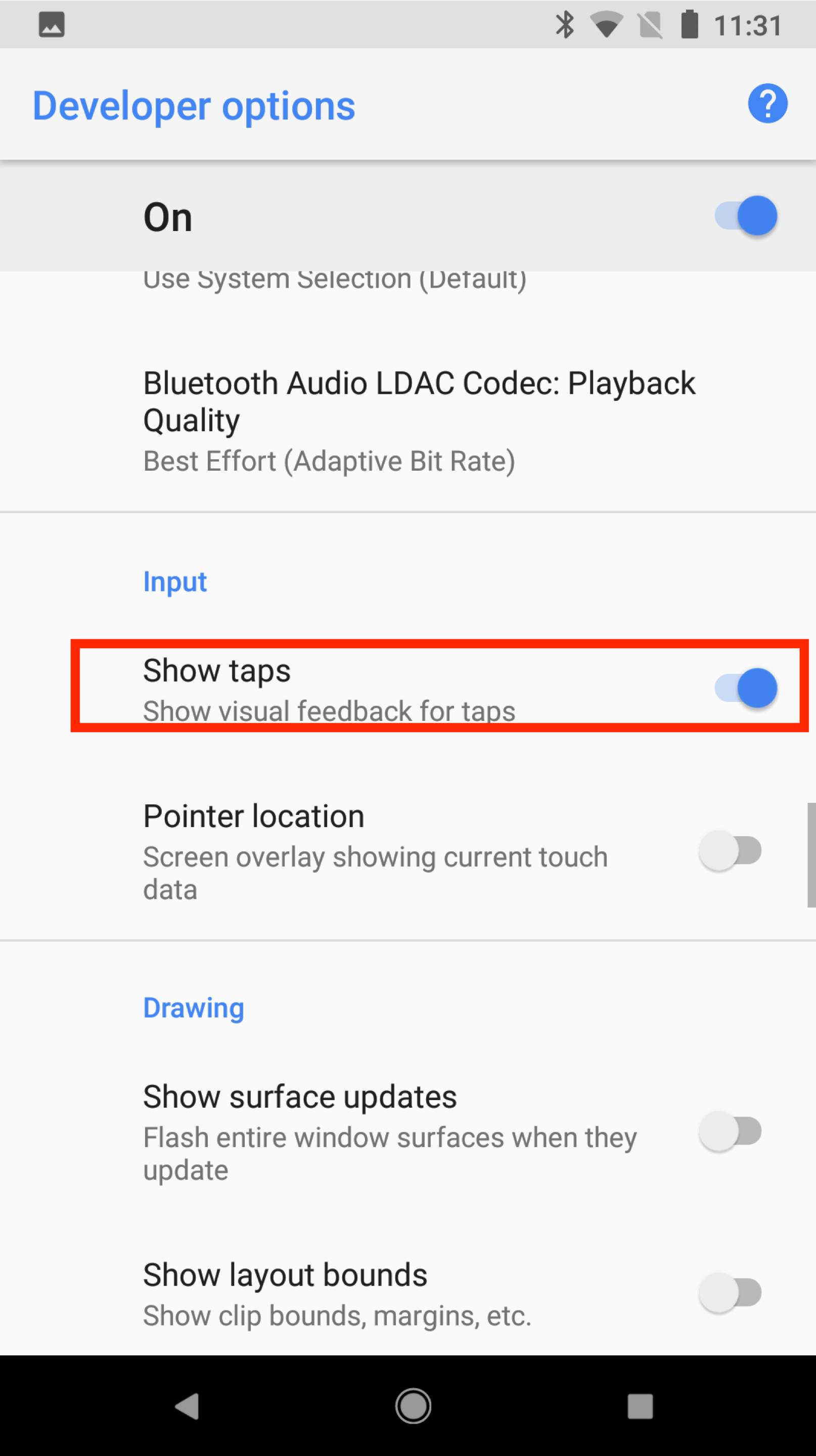 3. Next, you'll complete a microphone check and a task button tutorial.
4. Once you've finished uploading your test, you'll want to turn off Developer Options. To do so, go to Settings > Developer Options. Toggle developer options to Off.