What is it?
Our UserTesting App for Android is a mobile app that lets you view and take tests directly on your Android device.
Are there any requirements?
Before you install the UserTesting App on your Android device, please make sure that you meet the following requirements:
Android 10.0 or higher


At least 400MB of available space on your device


At least 20% battery life when you try to take a test


To avoid upload issues, we strongly recommend that you connect to a WiFi network when you upload your completed test. WiFi is faster and more reliable.
What devices can I use?
Samsung
HTC
Nexus
Motorola
and more...
NOTE: We do not recommend using Xiaomi devices with the UserTesting App for Android, as we have seen issues with these devices.
How do I get started?
Search for "UserTesting" in the Google Play Store. Tap "Install" to install the app.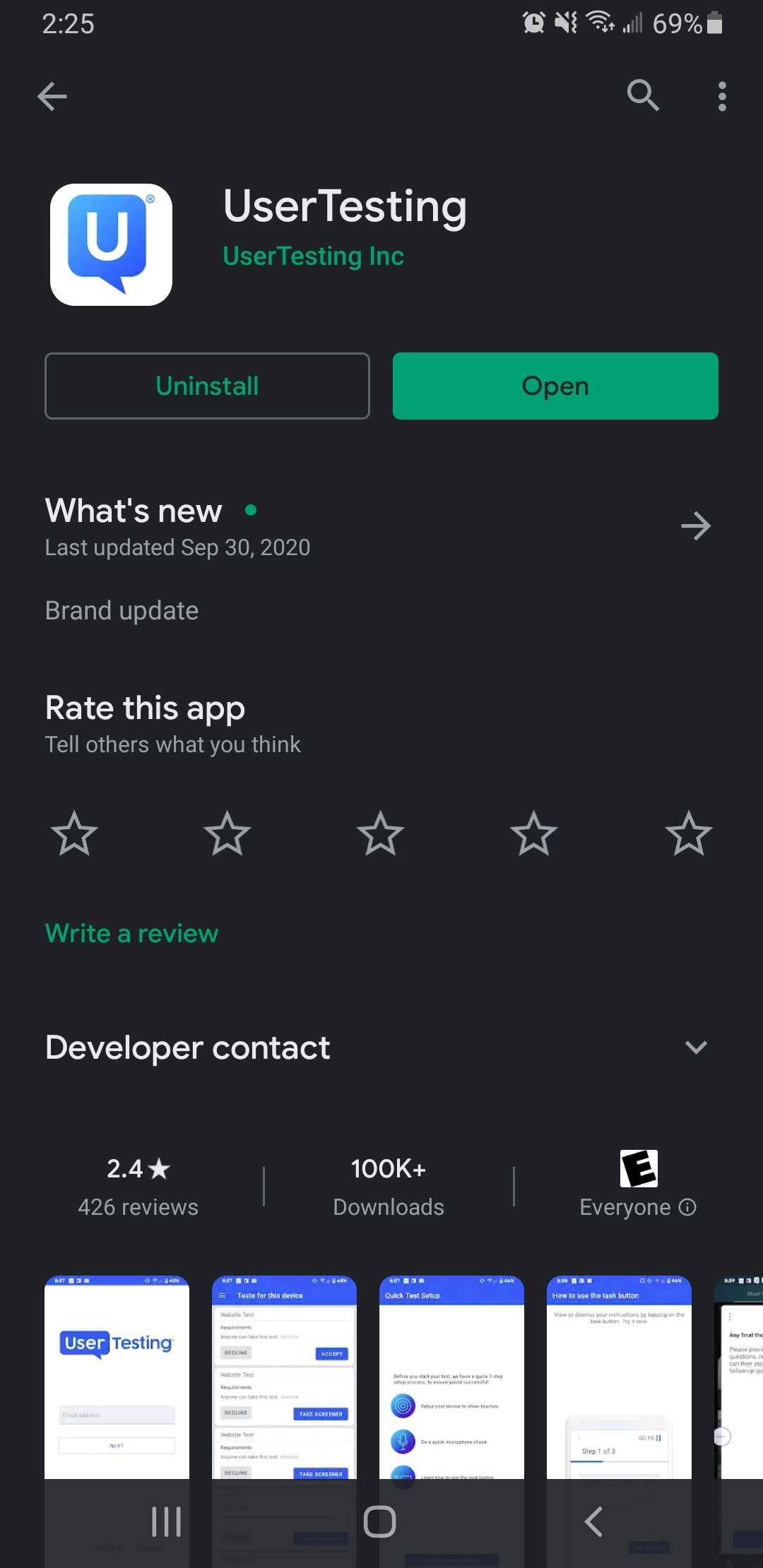 Once you have installed the UserTesting App, you can sign in to your mobile dashboard to see what tests may be available. Use the same email address and password that you provided when you signed up for UserTesting.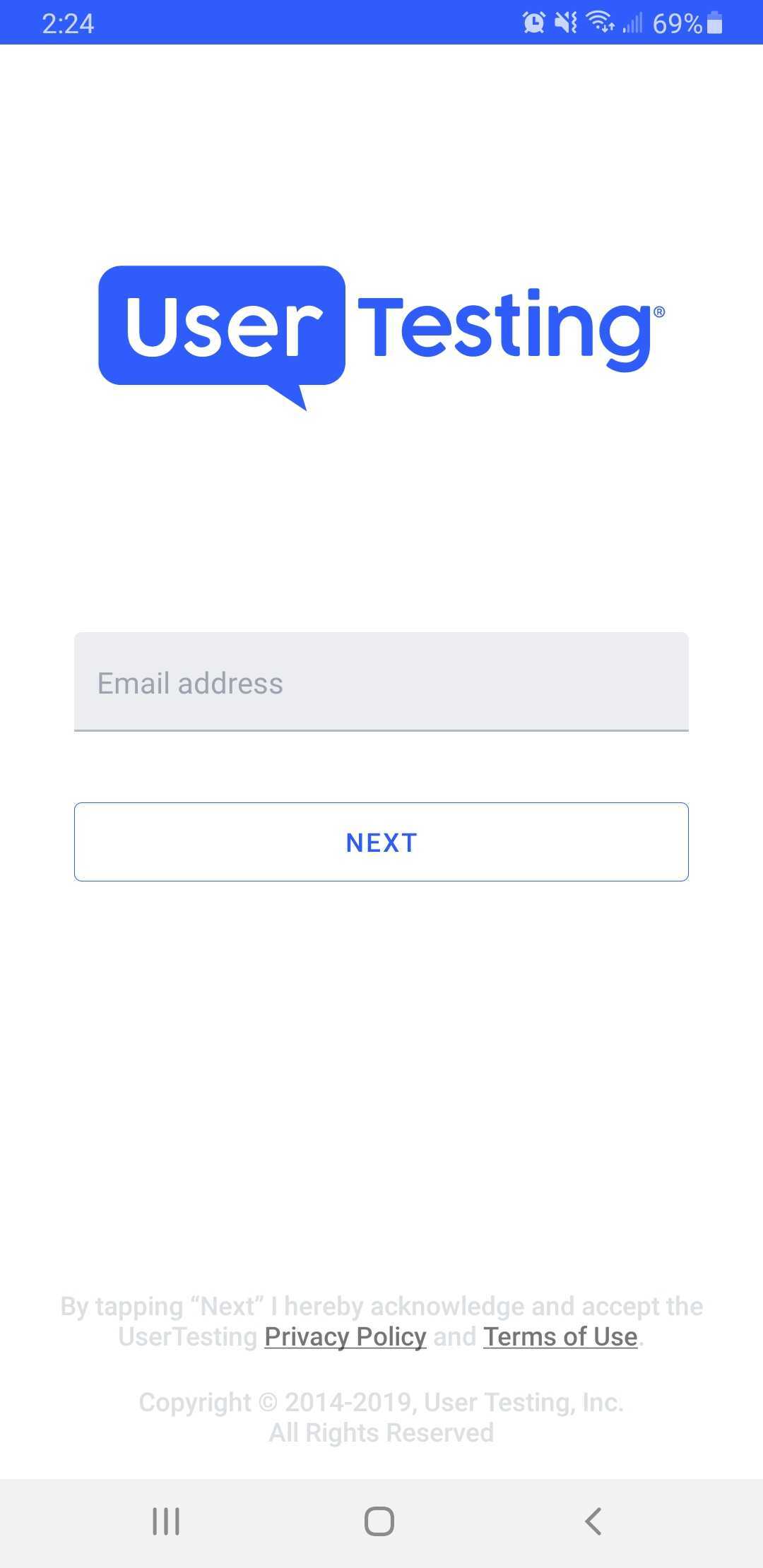 How do I delete the app?
1. Navigate to your Settings.
2. Tap on Apps.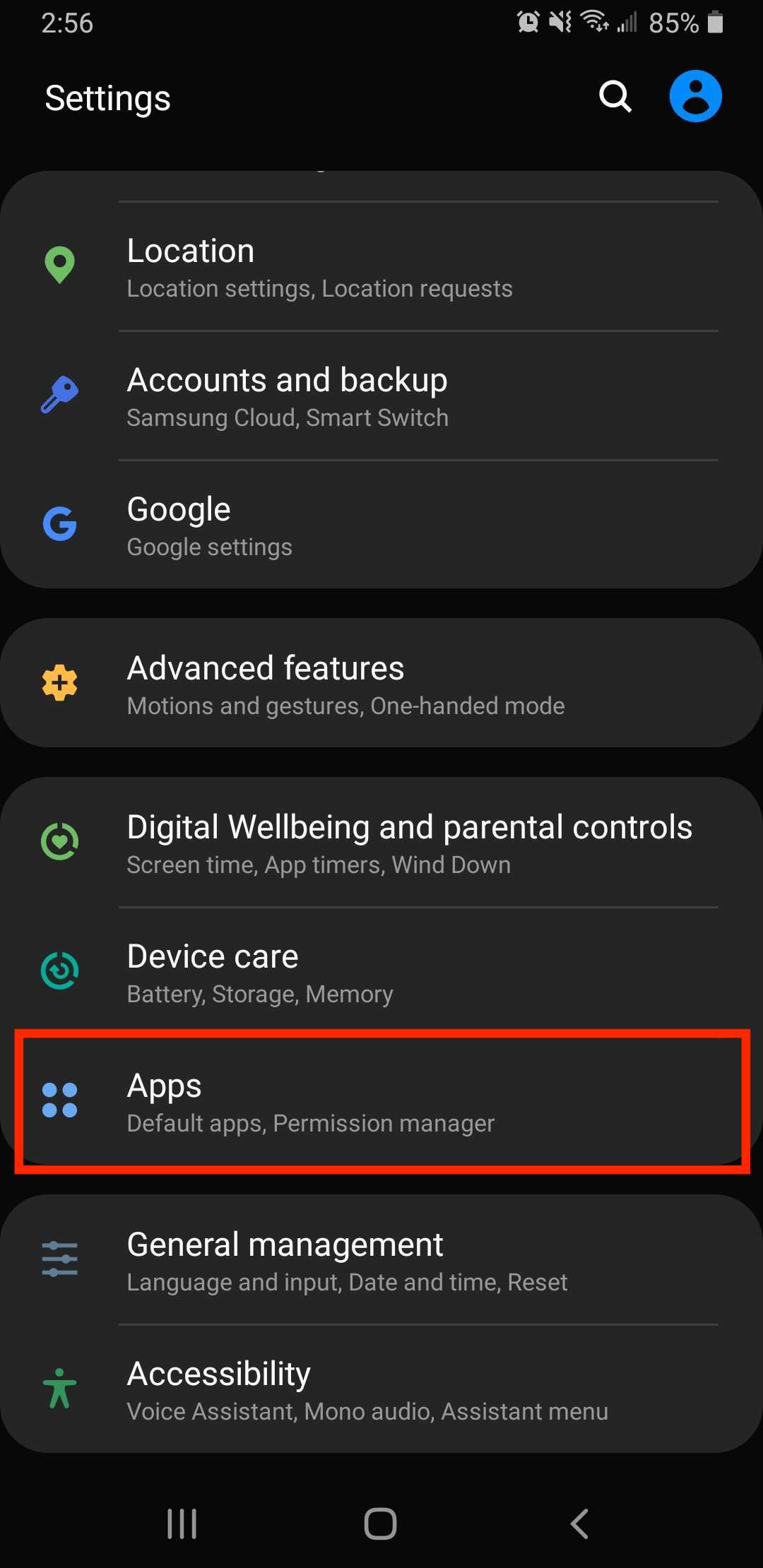 3. Scroll down and select UserTesting.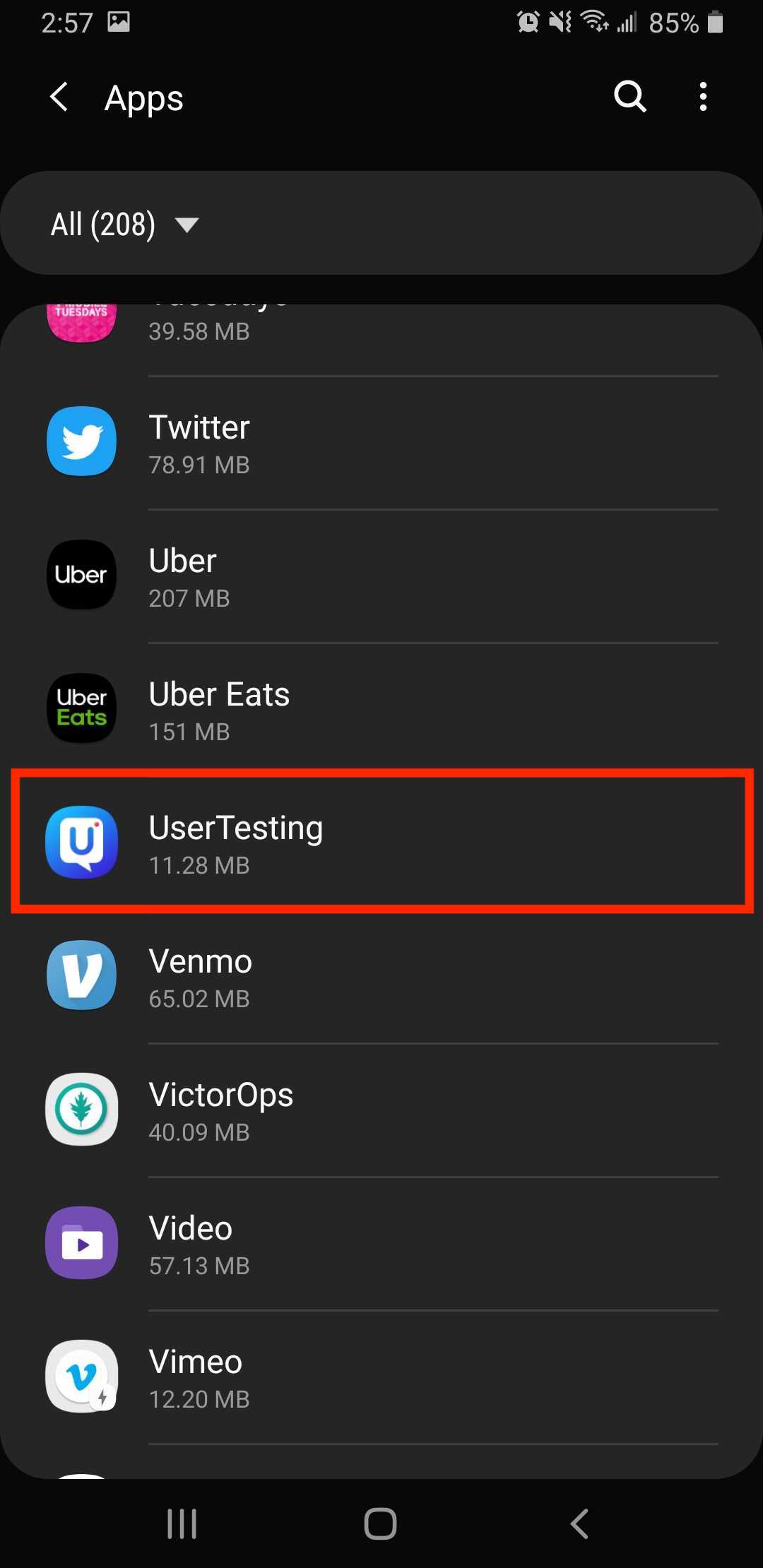 4. Tap the Uninstall button at the bottom.