Payments from UserTesting are sent via PayPal to all contributors 7 days after the time you complete a test. If it's been more than 7 days since you completed the test and you still don't see payment, then please check the following:
Please also review these PayPal Resources for additional help.
Did your test upload successfully?
Check to see if your test was successfully uploaded to our customers by navigating to the Completed Tests tab on your Desktop Dashboard or the Test history tab in the mobile app.
If you don't see the test in question listed with the time and date of completion, this means that the customer did not receive your test. Unfortunately, we're unable to provide payment for tests that don't reach our customers.
📌 Standard tests can take up to 1 hour to appear in the Completed Tests tab, and Live Conversation tests can take up to 2 hours to appear in the Completed Tests tab.
To make sure your test uploads next time, try our suggested troubleshooting steps.

Is your PayPal email spelled correctly?
If your PayPal email has an error in it, then your payment will not reach you. Follow these steps to check your PayPal email:
From a computer:
1. Log in to your UserTesting Dashboard.
2. Click the dropdown arrow and navigate to Settings.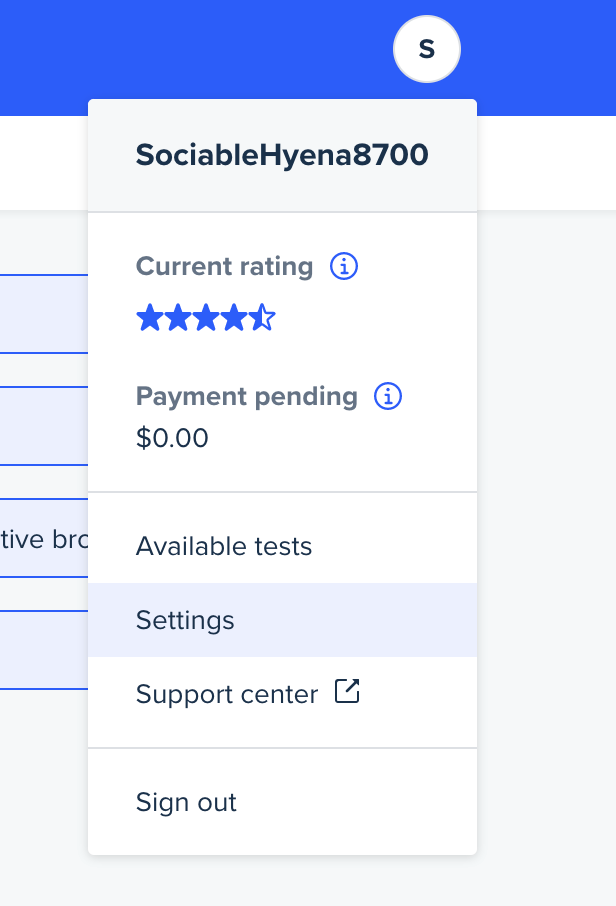 3. Scroll until you see the PayPal Account section.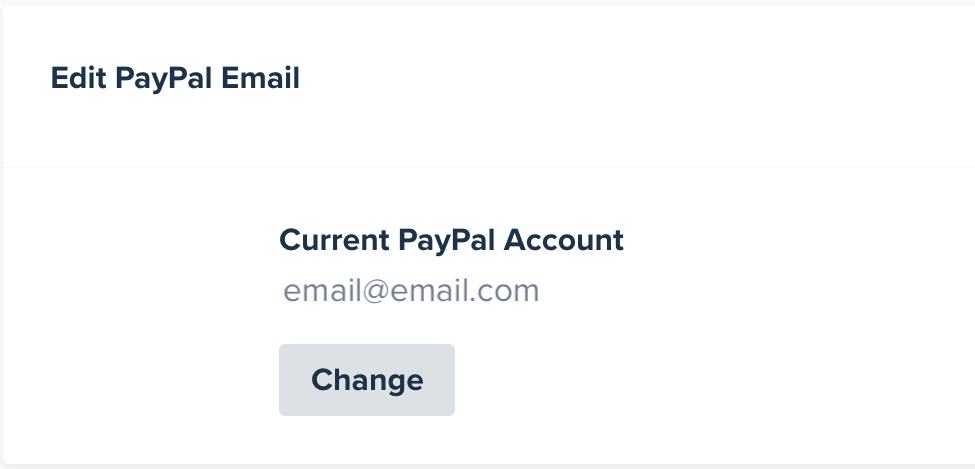 4. Enter the verification number from your email to apply your changes.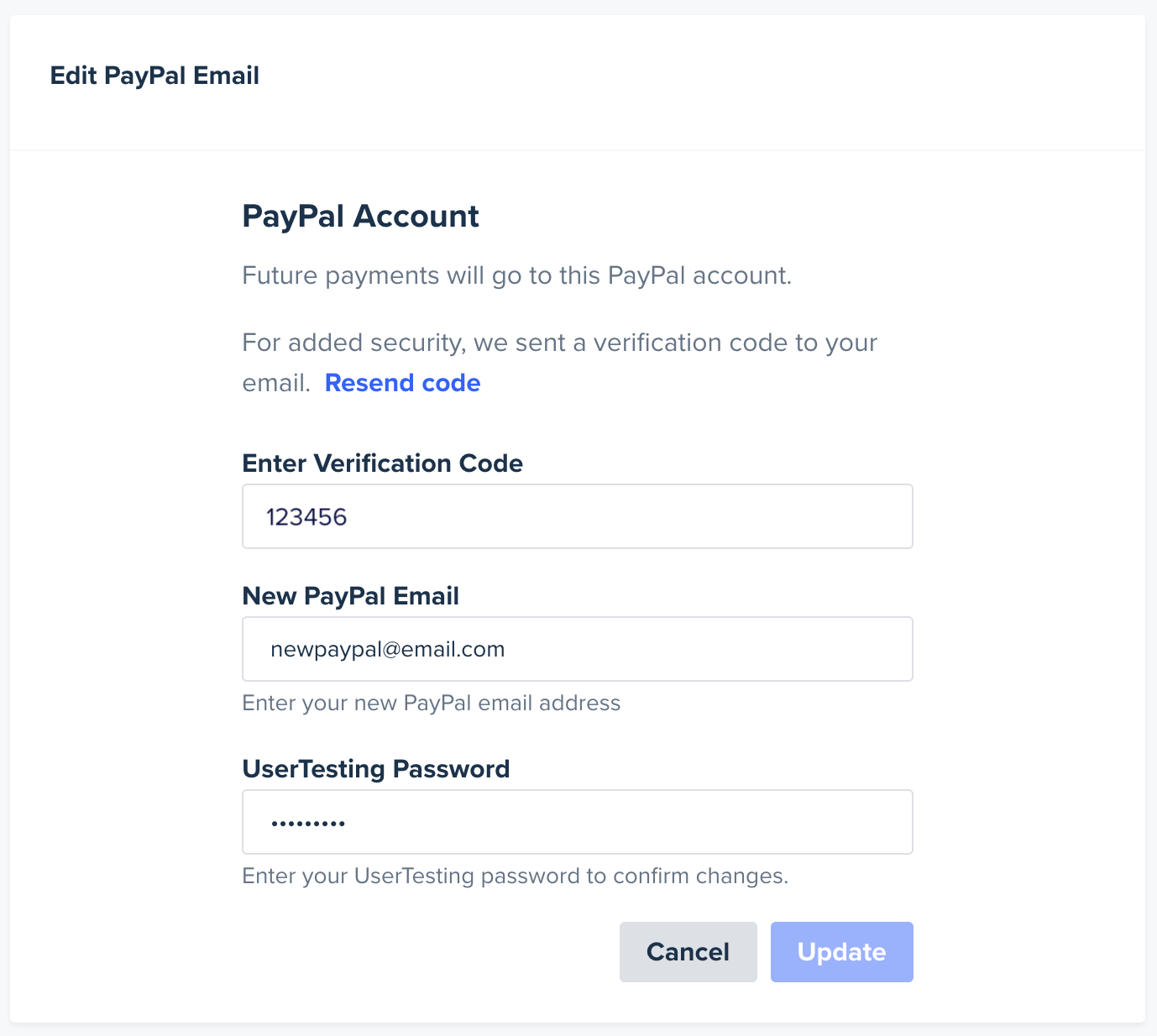 From a mobile device:
1. Open the UserTesting app.
2. Tap the Test history tab.
3. Then tap on your test to view the Test details.
4. Review the PayPal email on the Test details screen to make sure that the email is accurate.
📌If you change your PayPal email
after
we try to send the payment for your test, you might not receive the payment. You need to make sure that your PayPal email address is always accurate and up-to-date
before
the payment is scheduled. If you need a payment re-sent, please request assistance via the
Contact Us form
.
Did you confirm your email when you set up your PayPal account?
You need to have a confirmed PayPal account in order to receive payments.
To confirm your account:
1. Log in to PaPal.
2. Click, Let people start sending you money today.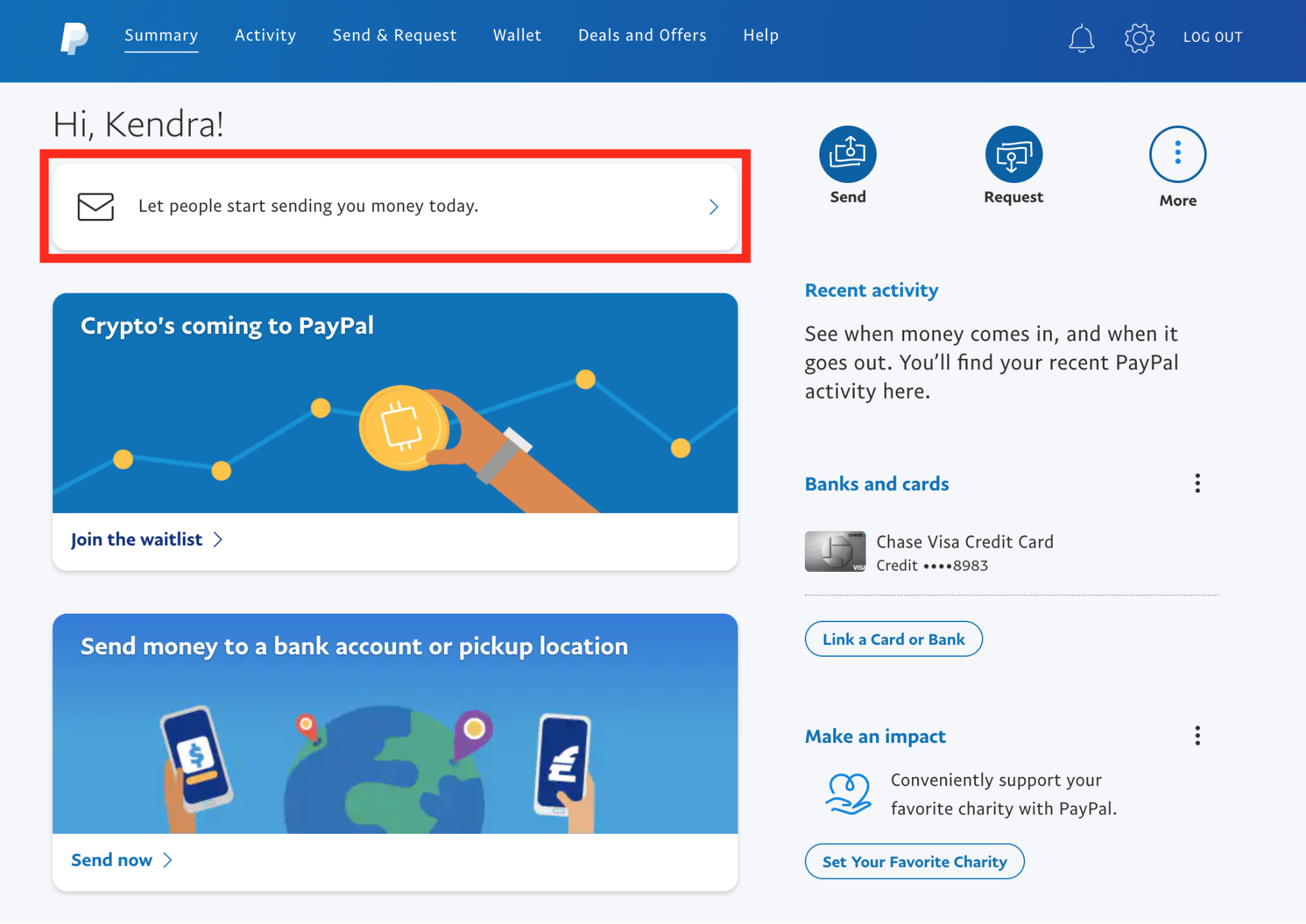 3. Click Send Email on the pop-up to start the process to confirm your email.

4. Go to your email account and check for a confirmation email from PayPal. If you don't see one, check your Spam folder.
5. Follow the instructions on the email to confirm your PayPal account.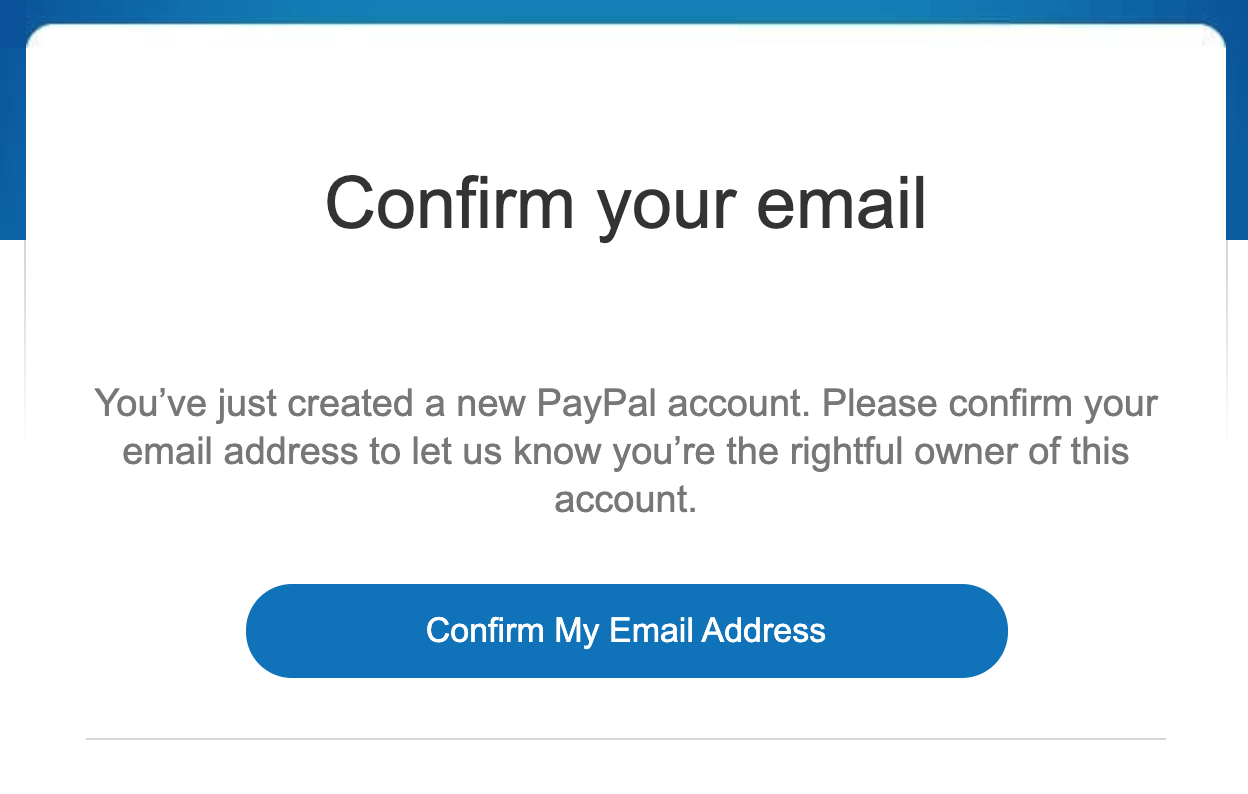 6. After your PayPal account is confirmed, you should see the payment from UserTesting on your account.
📌 You need to claim payment w
ithin 30 days
from when it was sent to you. Otherwise, PayPal will return the money to us, and you'll need to reach out to our Support Team via the
Contact Us form
to have the payment re-sent.
Are there any limitations on your PayPal account?
If your PayPal account is limited, you need to resolve this before you can receive payment from us. The Reward Status for your test will be Denied.
Please contact PayPal to resolve the issue. You should see a reason for an account limitation on your PayPal account.
First, you may want to verify your account. Unverified accounts have limits on how much money they can receive per month.
How to verify your account:
Log in to your PayPal account.
On the account overview page, near your name, click Get Verified.
Select the verification method you want to use.
Enter your information, then click Continue.
Click Confirm, then click Submit.​
📌 PayPal Verification usually takes 2-3 business days in the United States and 4-6 business days outside the United States.
If your account is Verified and still limited, follow the steps listed in PayPal's help article.
If you don't hear from PayPal within 3 business days, we suggest that you call the Resolution Department at 1-888-221-1161 or 1-402-935-2050, if you're calling from outside the U.S.
If you are located in India, please refer to the steps provided by PayPal in this article for how to confirm your account.
After you resolve your issue and your PayPal account is in good standing, tap Contact Support to request that the payment be re-sent.
PayPal Resources:
How do I receive PayPal payments?
How do I remove a limitation from my account?
Why are there limits on my account and how can I remove them?