From time to time you may encounter an issue during a test that prevents you from moving forward. Here are some reasons you may not want to proceed:
The test requests non-sensitive personal information, and you don't feel comfortable providing it
The test requests any sensitive personal information
The test has confusing tasks, and you don't understand what is being asked of you
The test has a technical issue, and you are unable to properly complete multiple tasks
The environment you are testing in becomes too loud or distracting
You don't feel that you meet the requirements for the test
You are unable to provide valuable feedback to the customer
You no longer want to complete the test

If you find that you're unable to proceed with a test for any reason, please report a problem or quit the test instead of submitting an incomplete test.

Computer Tests:

1) Click on the "?" symbol on the task bar.
Screen Recorder:

Browser Recorder: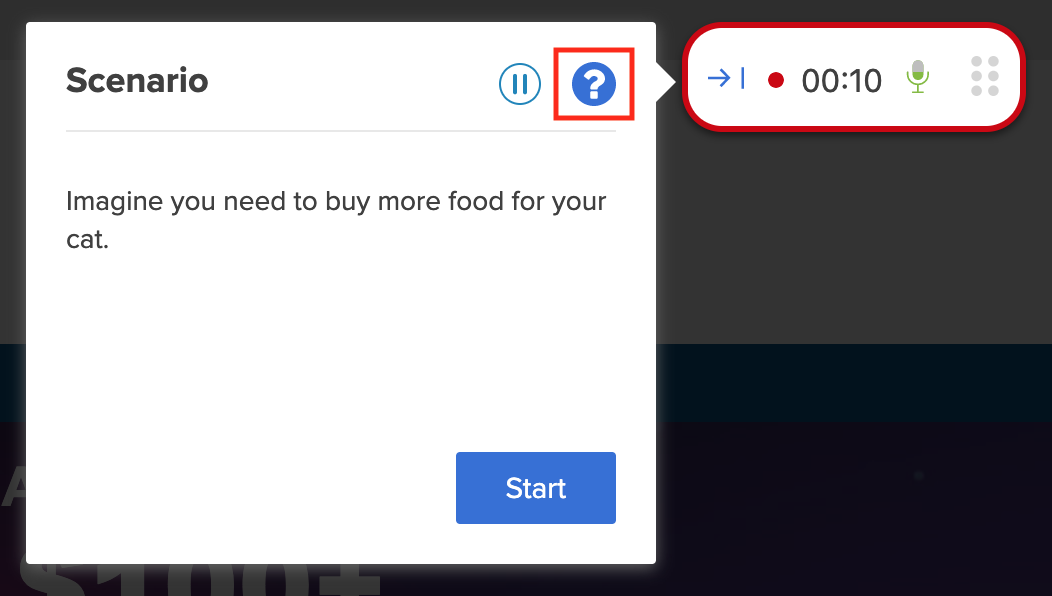 Clicking the "?" symbol will display the Help menu below. Your recording will automatically pause so you can select the best option for your needs.
Screen Recorder: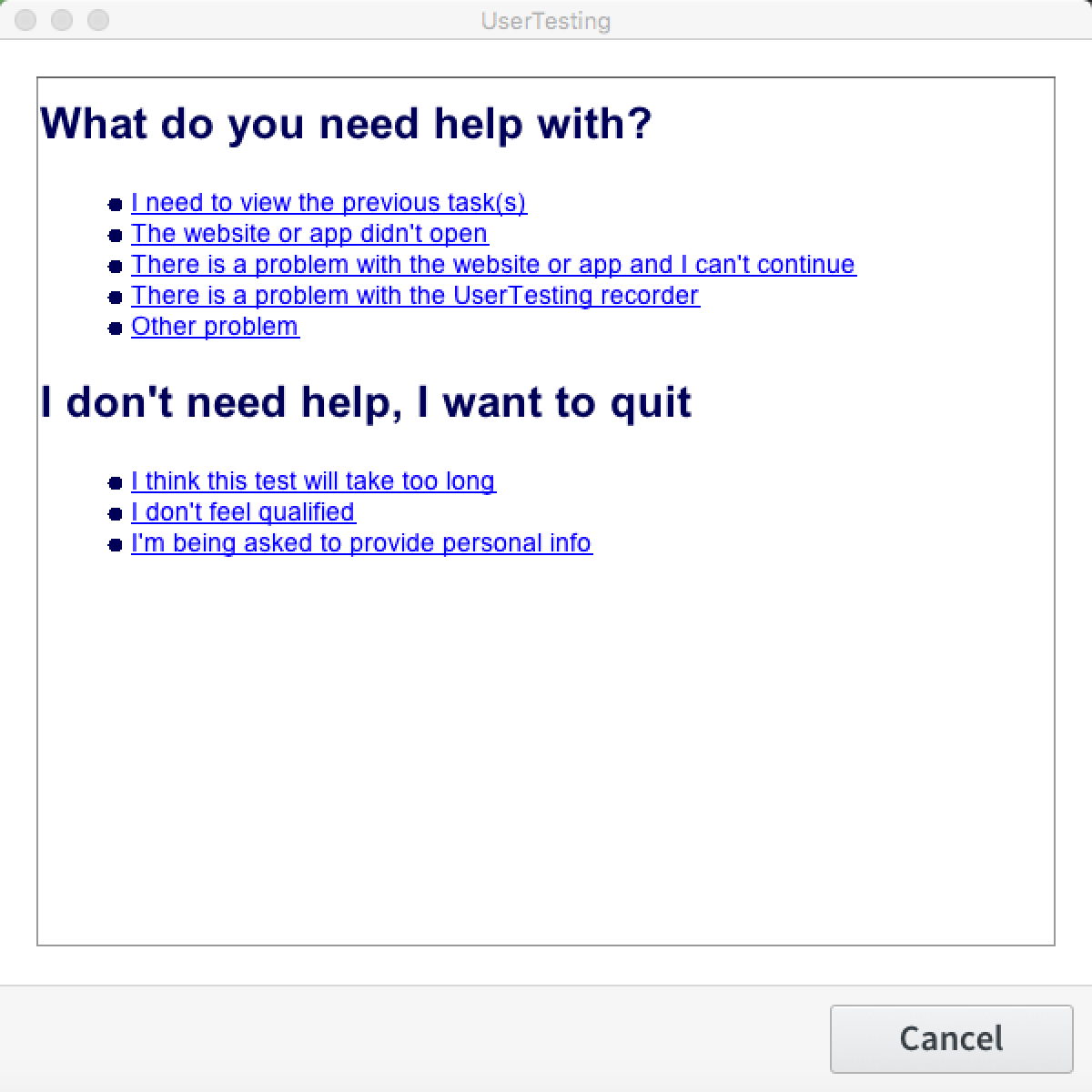 Browser Recorder: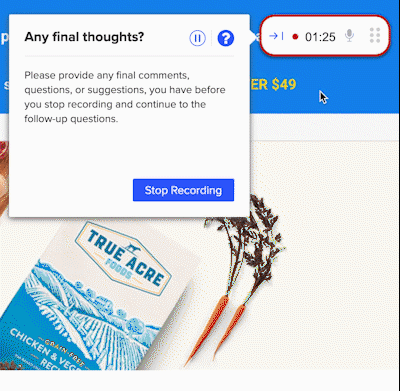 Mobile Tests:
To report a problem or quit out of a test, tap the "Menu" button, then tap the corresponding option.
iOS: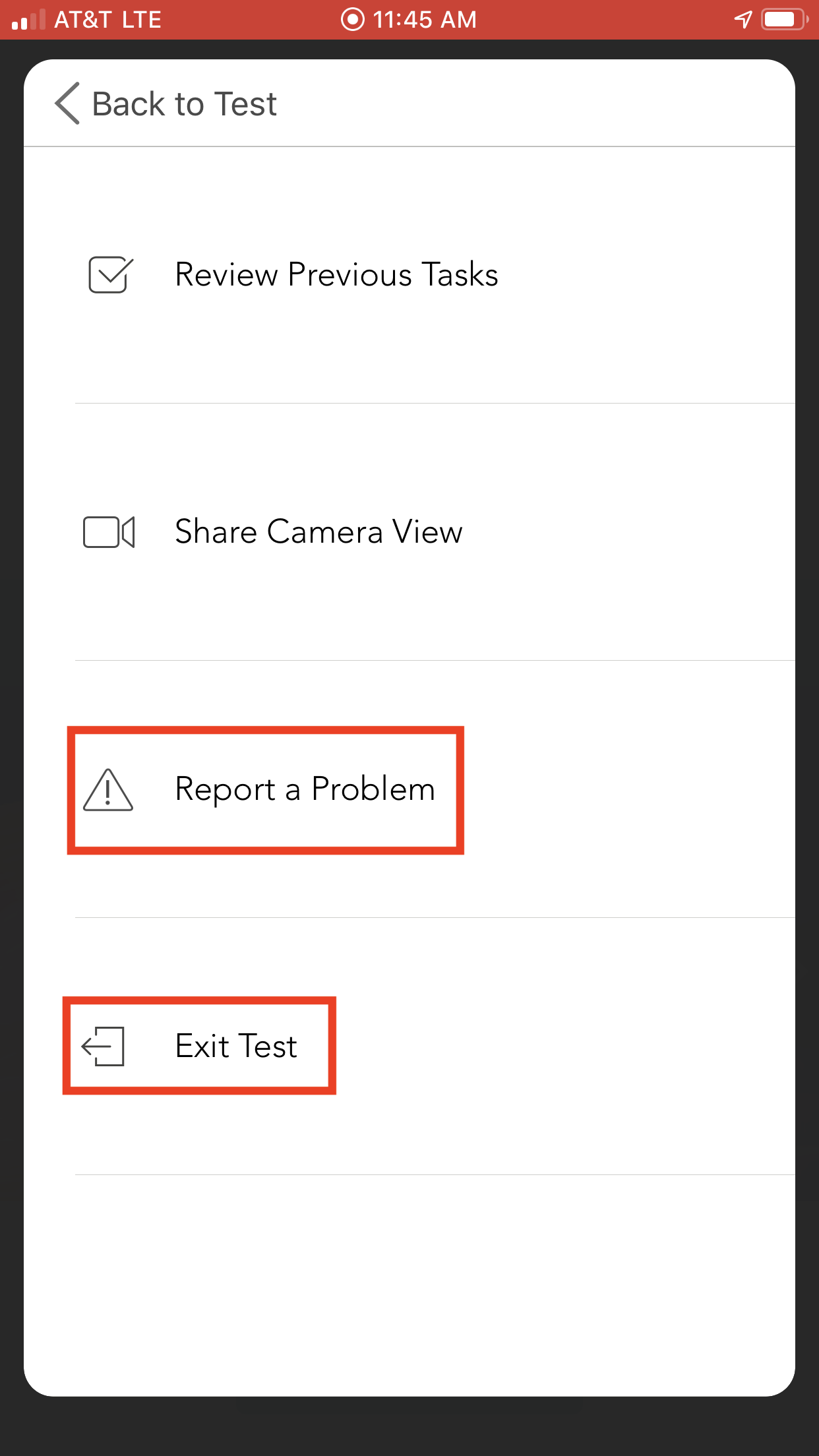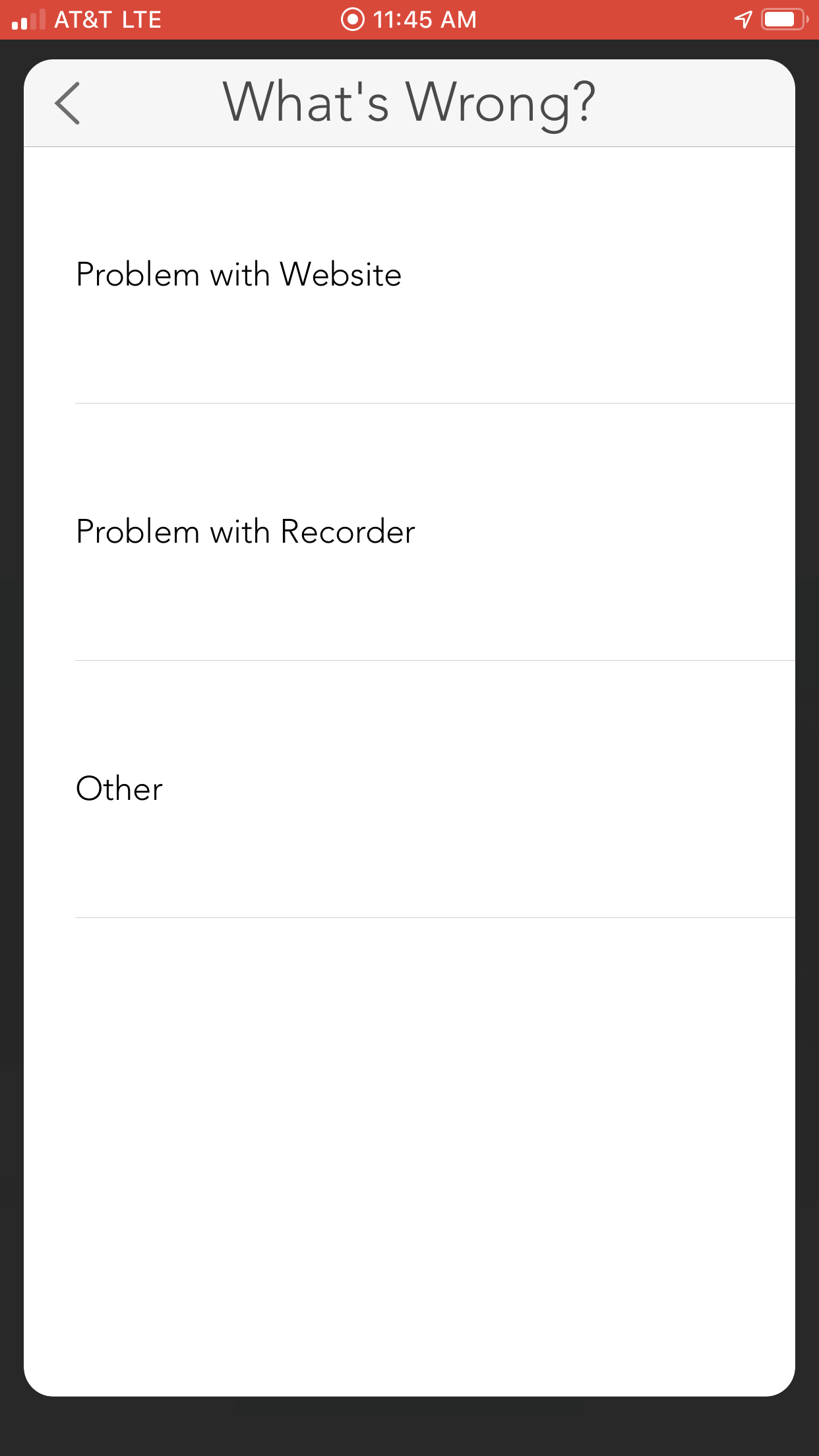 Android: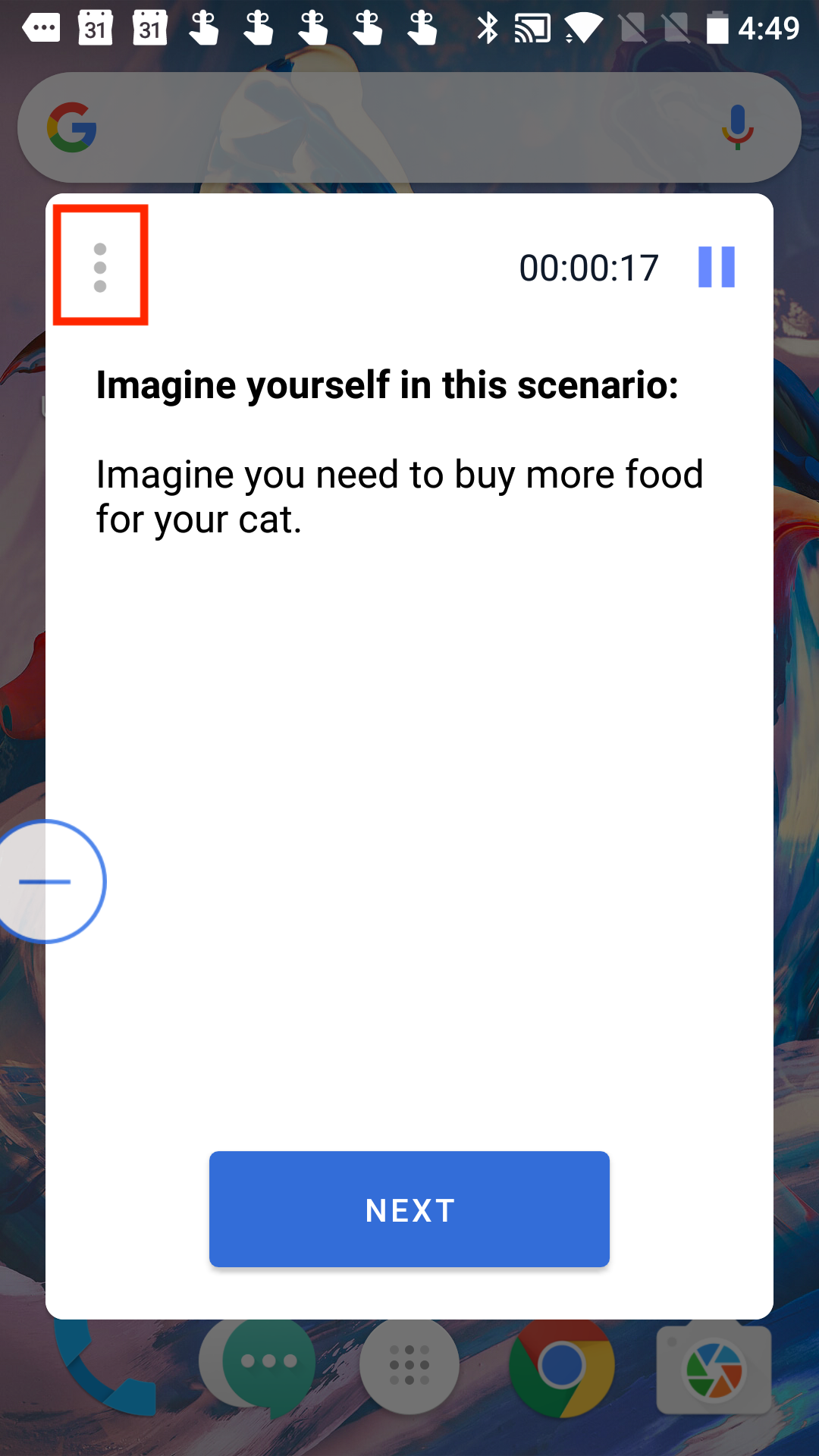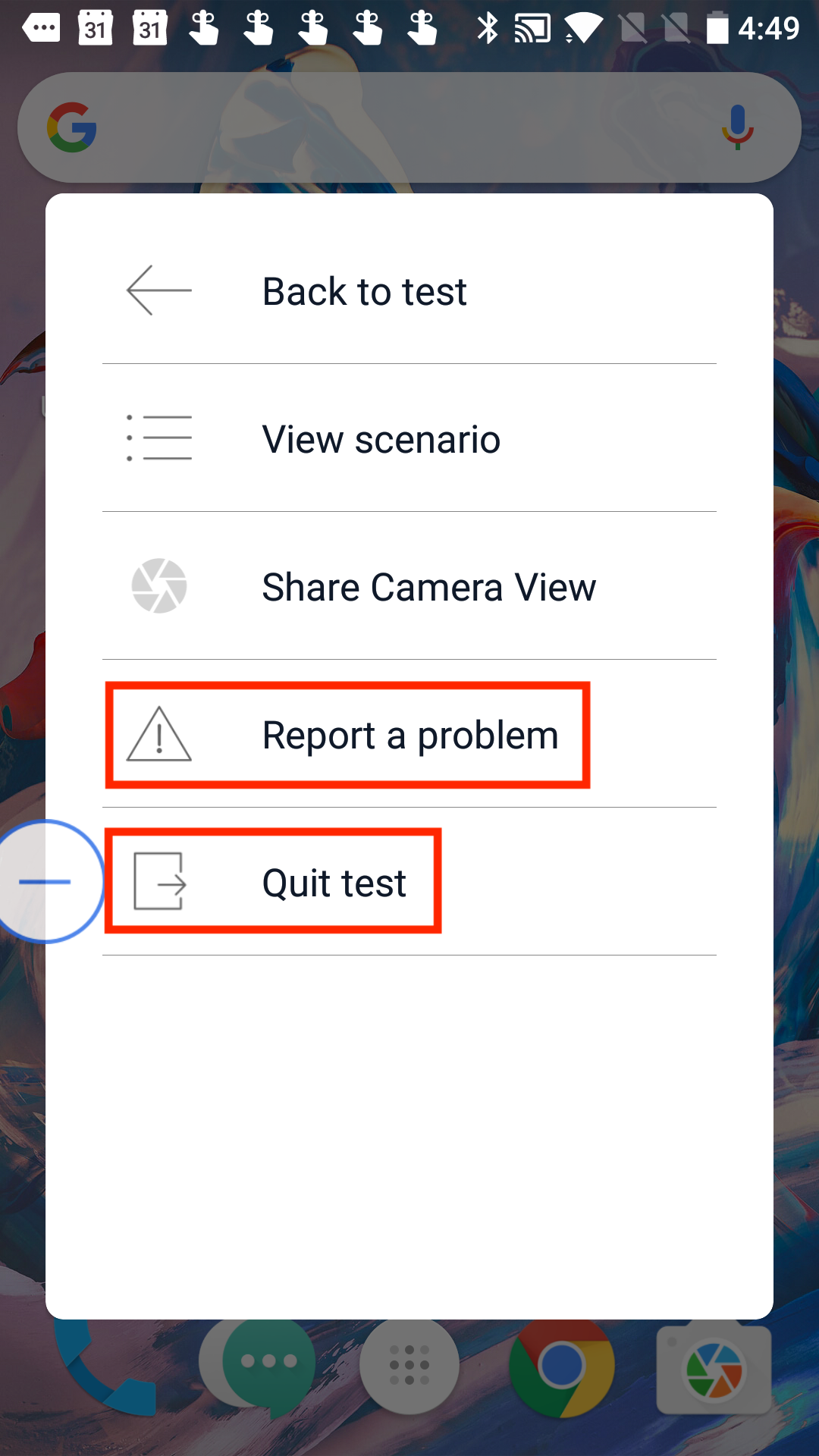 Outcome:

Selecting a problem option will automatically notify us of the problem you encountered and release you from the test. This also prevents the customer from receiving incomplete results. You will have the opportunity to include a description of the problem. Please keep in mind that this description will be sent to support AND the customers, so be mindful of what you write here.