If the UserTesting mobile app freezes or crashes for some reason, give these things a try:

Force quit the app and restart
1. Bring up the app switcher.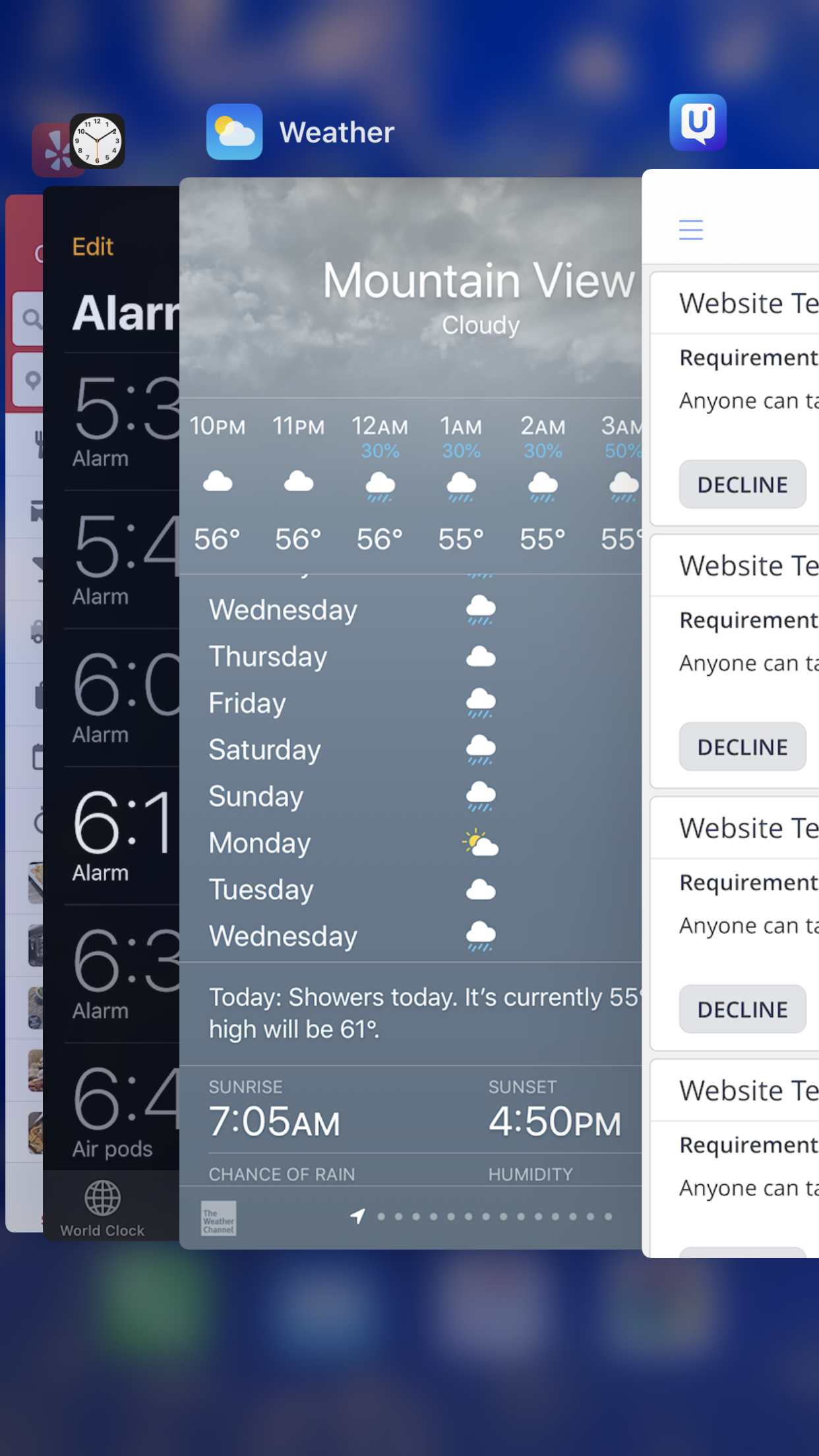 2. Swipe through to find the UserTesting app.
3. Swipe the UserTesting App's preview upward to close it.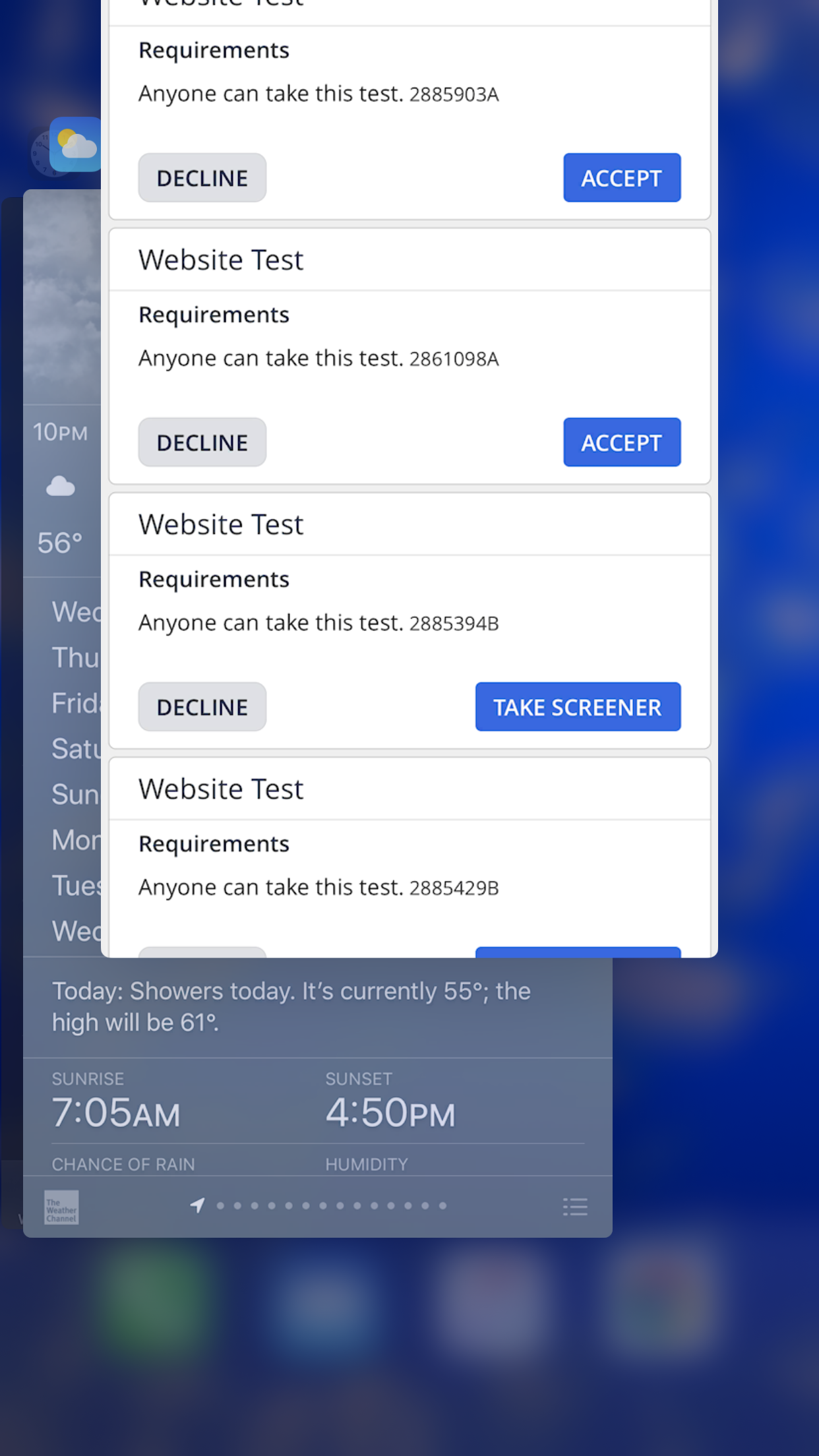 4. Restart the app from the main screen.
Uninstall the app and reinstall it
1. From your home screen, tap and hold the UserTesting App icon until a menu appears. Then tap "Delete App".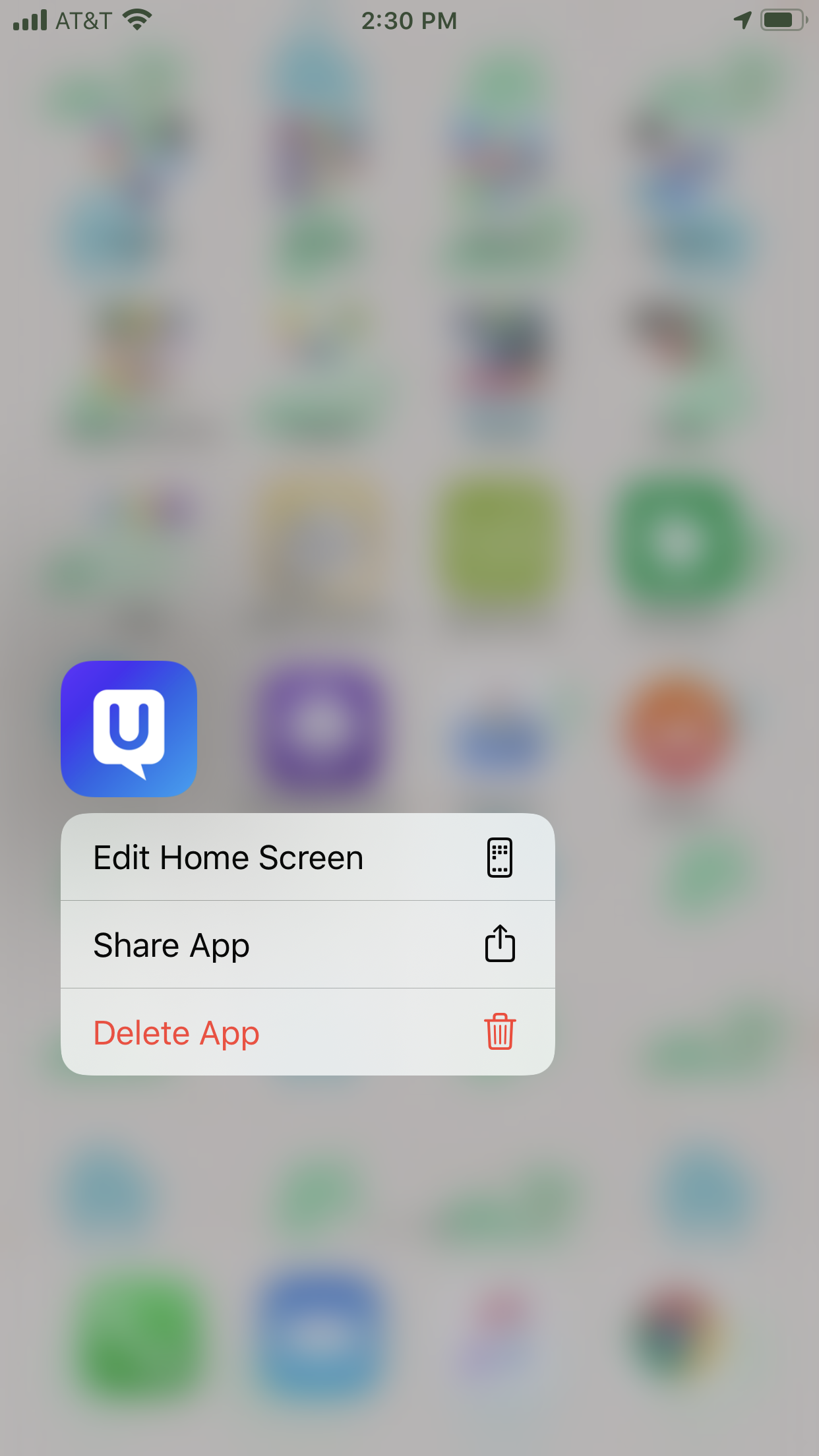 2. You'll be asked to confirm your decision to delete the app. Confirm to delete the app from your phone or tablet.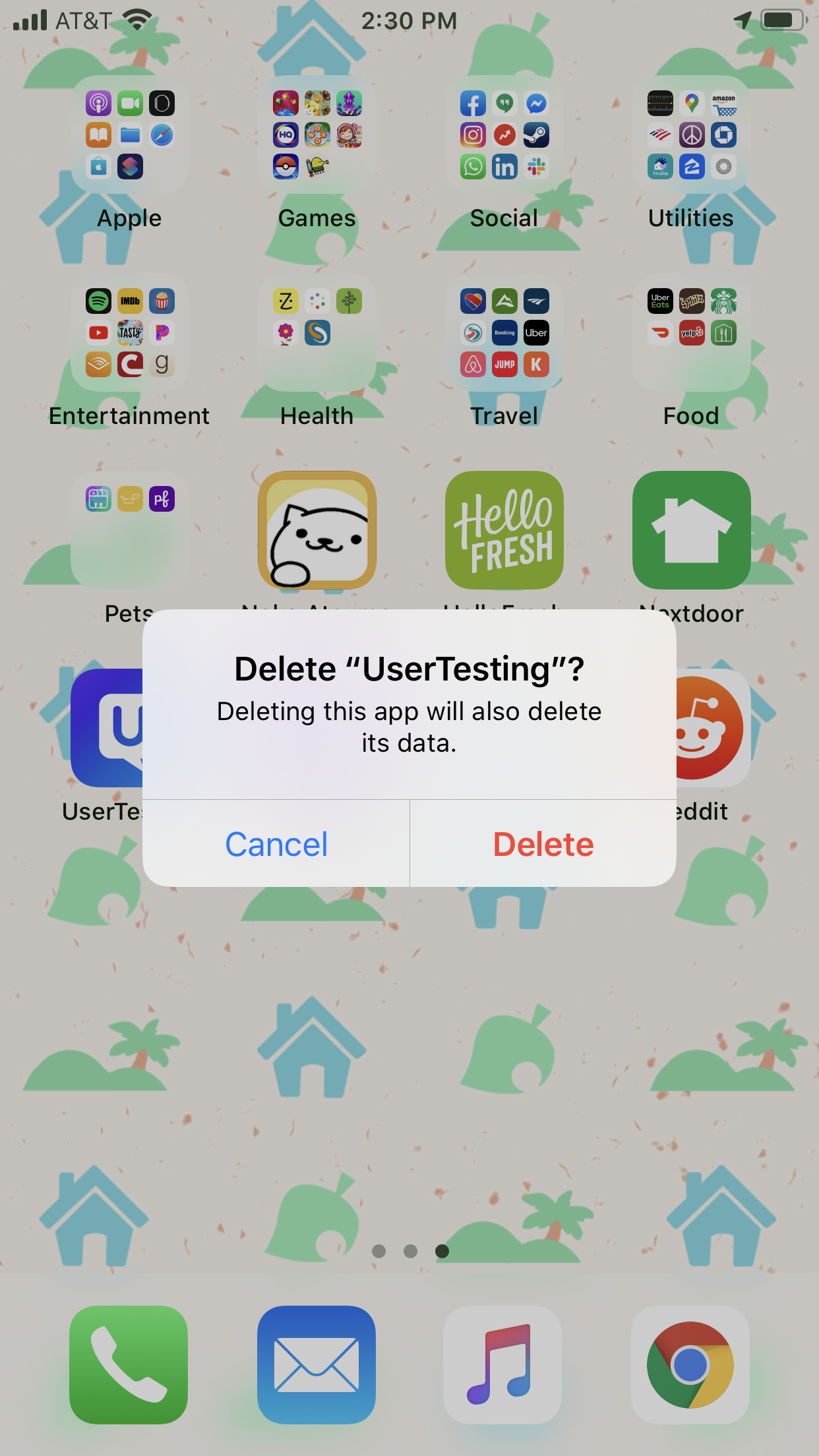 3. Open the App Store and search for "UserTesting" to download the UserTesting app again.