This article guides you through the steps required to allow screen recording and microphone access for the desktop recorder.
If you choose to participate in Face Recording tests, you'll also need to allow camera access.
Allow the Microphone and Screen Recording Permissions
When you set up the desktop recorder for the first time, you'll be prompted to allow access to your screen and microphone. If you haven't yet allowed these permissions under your Security & Privacy settings, you'll need to do so before you can continue to your test.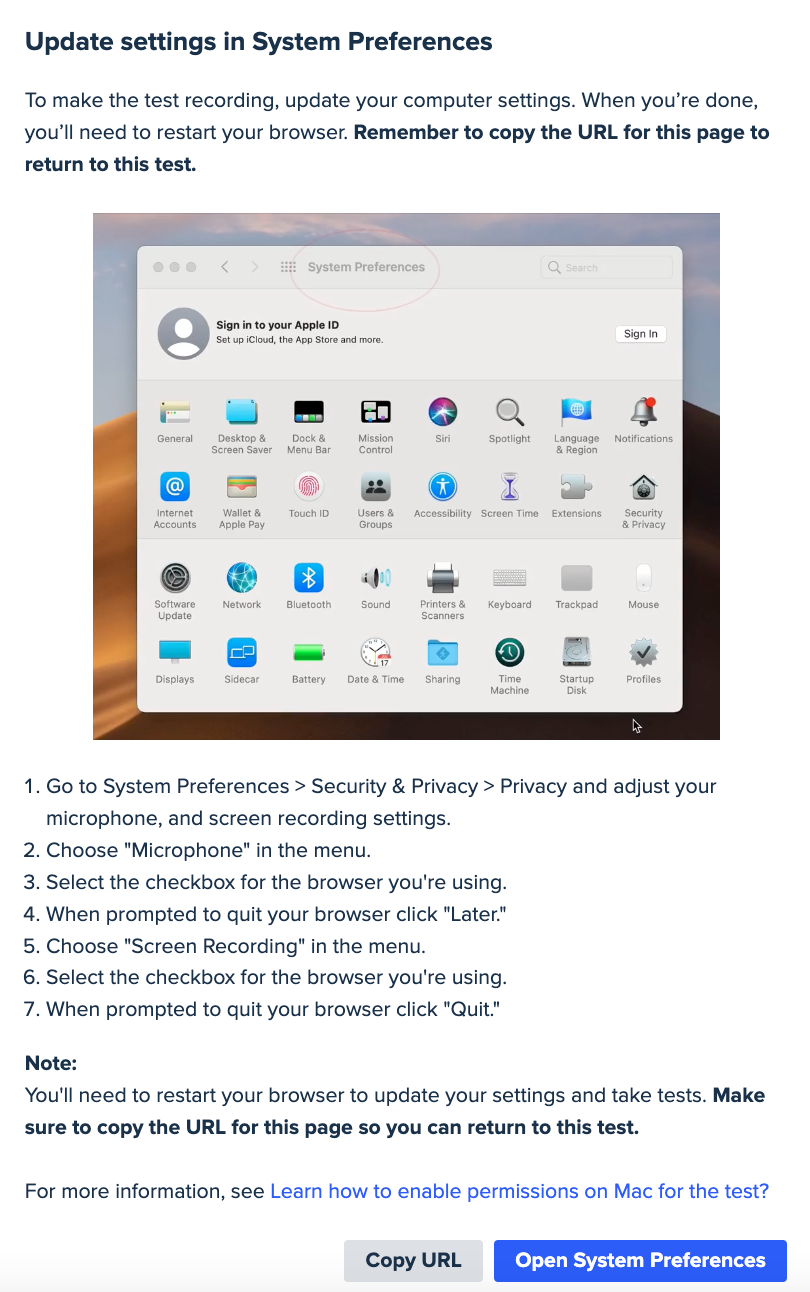 To allow the microphone and screen recording permissions, watch this video or follow the instructions below:
📌
If you've followed these steps and you're still unable to record your screen, review our
troubleshooting tips.
1. Go to System Preferences > Security & Privacy.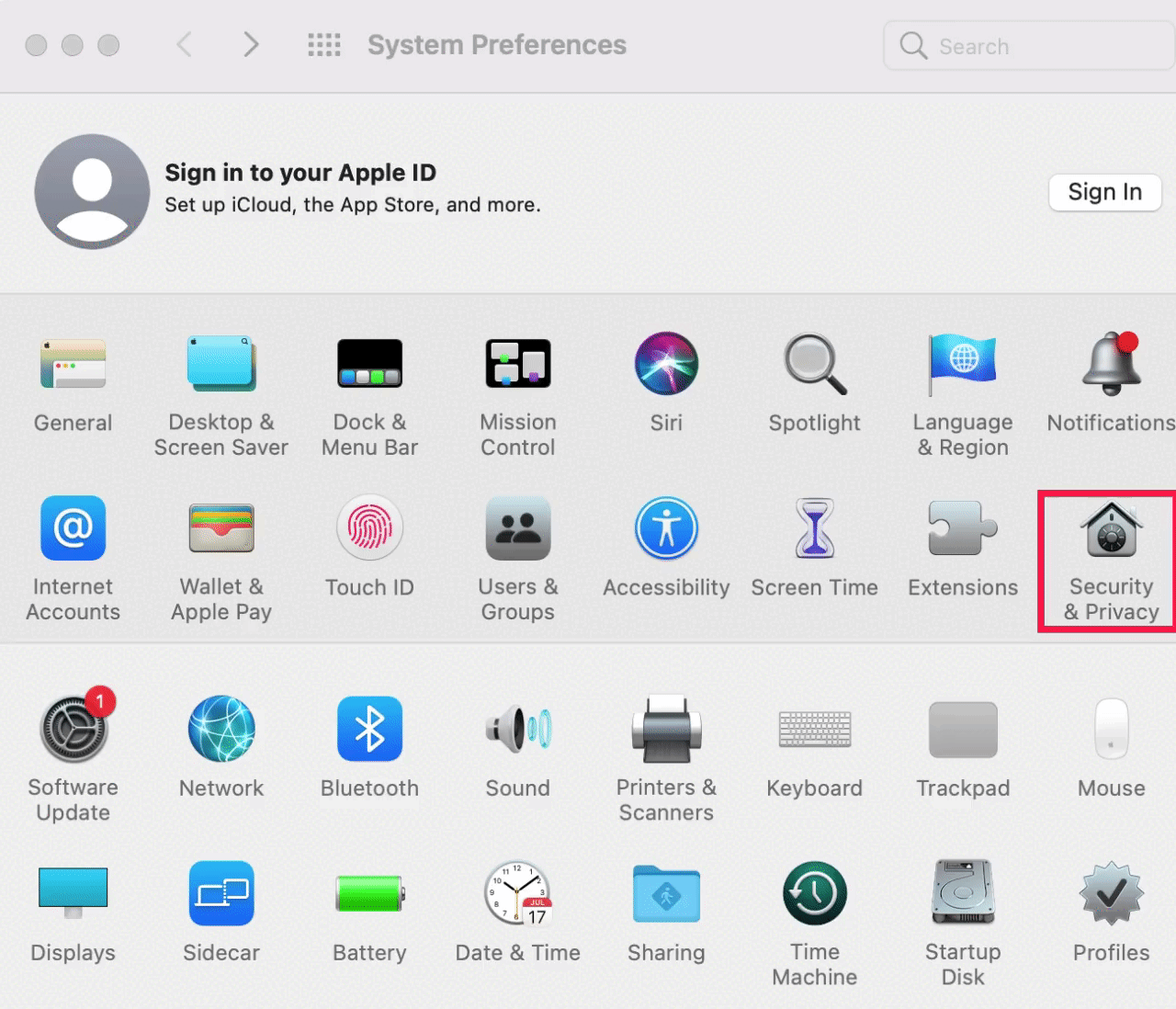 2. In the Privacy pane, mark the checkbox next to the browser you're using for both the microphone and screen recording permissions. You'll need to click the lock icon in the bottom-left and enter your administrator password to make changes.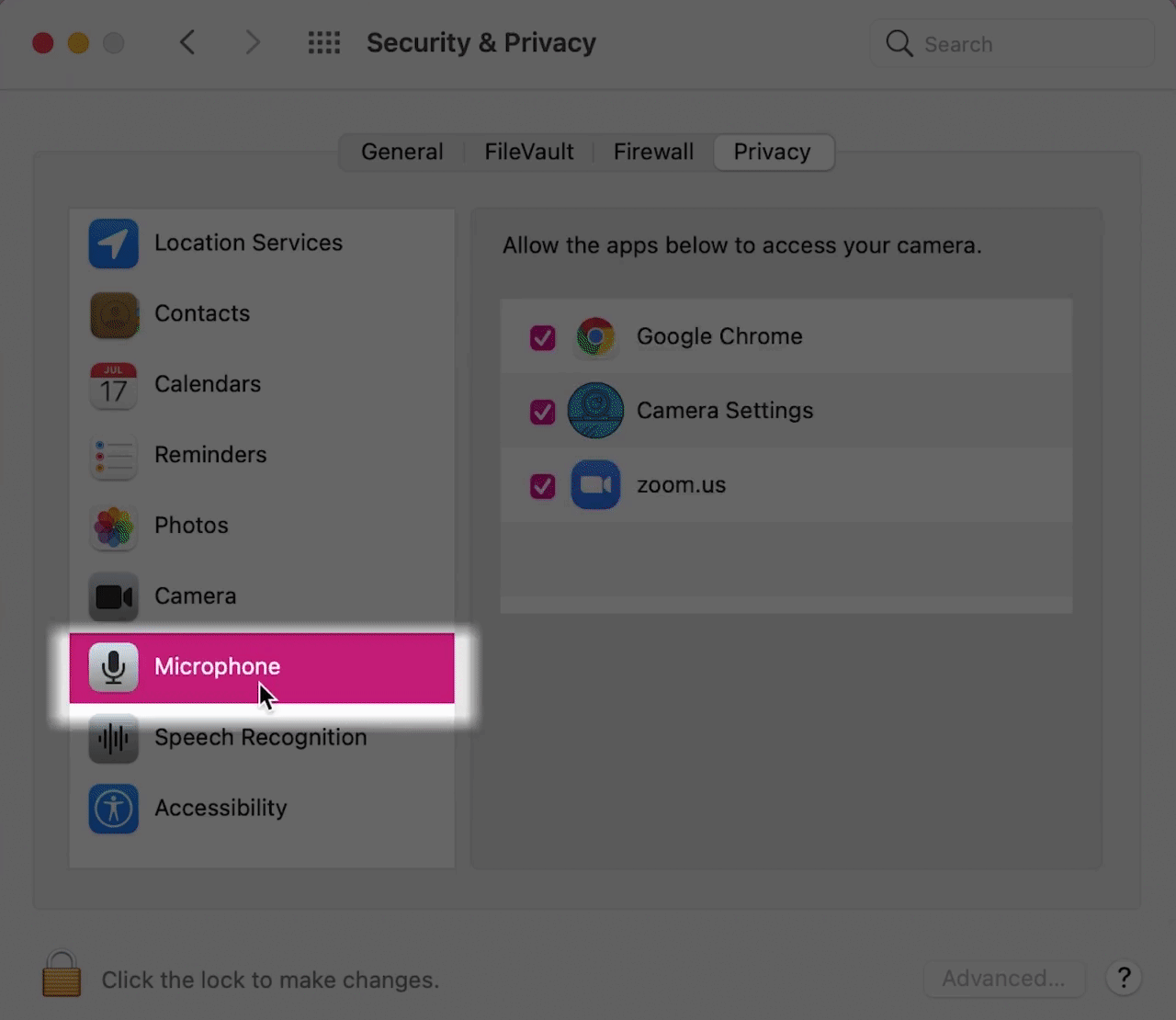 📌 Make sure you've copied the test URL. If you've not already done so, click the "Copy URL" button before continuing.
3. Click the Quit & Reopen button to close your browser and apply the changes.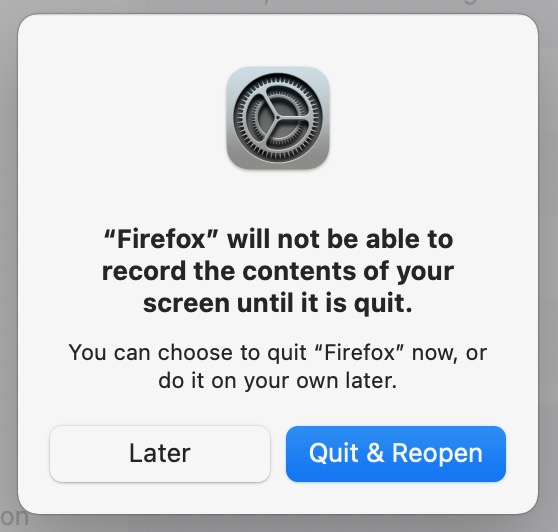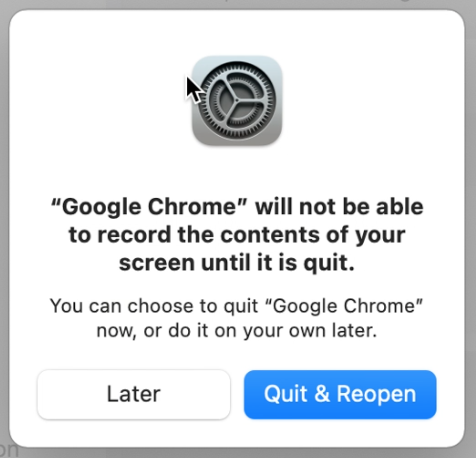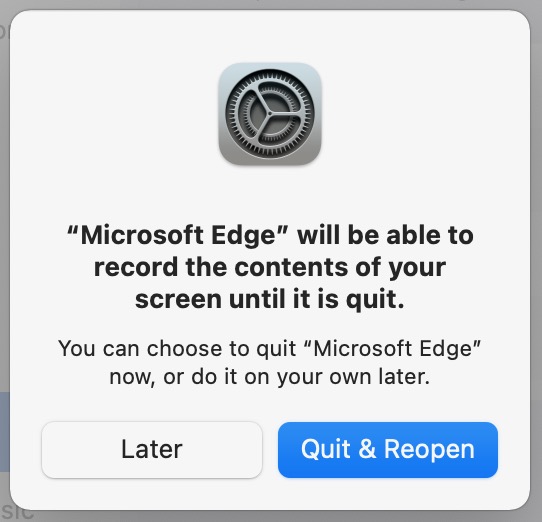 4. Re-open the browser, and use the URL you copied in the previous step(s) to complete the setup process.