We hope you have a smooth experience providing feedback on our platform, but we understand that this may not always be the case. Review our troubleshooting tips below:

Before your session
Before your session
Technical Requirements
Check if your device meets our minimum system requirements.


Error Messages
If you see the following message when you access the link to start the session, this means that all slots to provide feedback have been filled

. If you think there's a mistake, please reach out to the person who shared the session link with you to verify the correct link was sent.
If you're unable to pass the Microphone Check, try the following:

Make sure your microphone is plugged in before starting.
Increase the input volume of your microphone
Click the session link to try again
Speak loudly and clearly during the Microphone Check
For more tips, learn how to test your microphone.


During your session
Pause the test
If you're interrupted while providing feedback, you can use the Pause button and then resume your test when you're ready.
Desktop:
Mobile:
📌 It's helpful for the customer if you briefly explain that you're pausing the test and will continue again shortly.
Quit the test
If you're interrupted during the recording or you're unable to complete the session for any reason, you can click the Quit test button.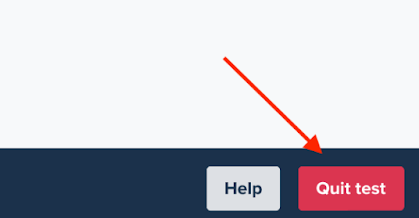 📌 If there's an issue with the website, app, or task instructions, please quit the test and
contact us
so that we can follow up with the person who created the session.
Report a Problem
If there's an issue with the website, app, or task instructions, please click the help button
to report a problem.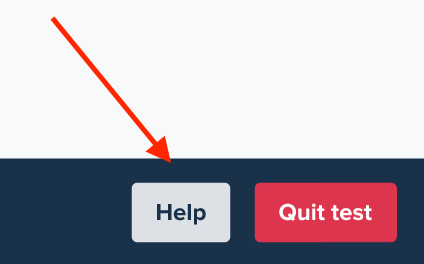 After your session
If you're having issues uploading your recording, try the following:

Temporarily disable firewalls and antivirus software

Contact your IT department to see if there are any other restrictions on your network if you're in an office setting.
Used a wired connection when possible.
Close all other applications you have running.