During a test, you may encounter an issue that prevents you from moving forward. In these situations, you should either report a problem or quit a test. Review the guidance below to determine what option you should use to address these issues.
When to report a problem:
The test requests any

prohibited personal information

.

The test has a

technical issue

, and you are unable to complete multiple tasks according to the task instructions.

The task instructions are

impossible to understand

The instructions are missing or incomplete.

There's no way to follow the instructions as they are written.
When to quit a test:
Your surroundings become too loud or distracting.

You realize that you don't meet the requirements for the test.

You feel that you're unqualified to provide high-quality responses to several questions.

You've accidentally worked ahead of the task instructions, and you're unable to complete the test as the customer instructed.

You no longer want to complete the test.
You can quit a test or report a problem by following these steps:
Computer Tests:
To quit a test:
1. Click the Quit test button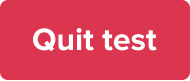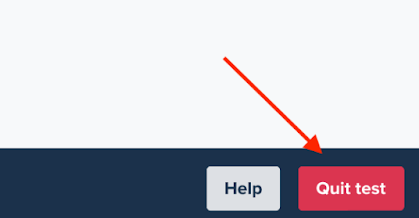 2. Review the confirmation screen. If you decide you'd no longer like to quit the test, click the Continue test button. If you'd like to continue with quitting the test, click the Quit test button.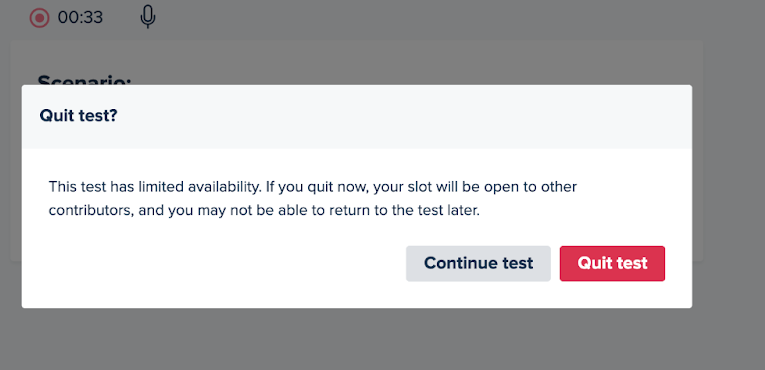 3. You'll know you successfully quit your test when you see the Test canceled message.

To report a problem:

1. Click the Help button
.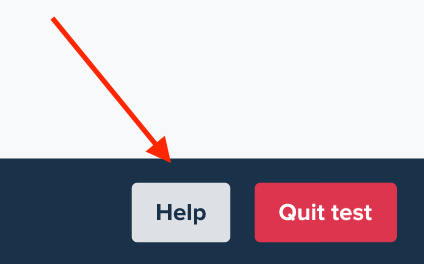 Before you continue, you'll have the chance to review some support resources, including a link to our Contributor Support Center and a video with tips on how to provide feedback during your test.


2. If you can't find a solution to your issue using either of these resources and the problem falls under one of the categories listed above, click the Report a Problem button
.

3. On the Report a Problem window, select the option that best fits your problem, and then provide a detailed description in the More details field.

Mobile Tests:
To report a problem or quit out of a test, tap the Menu button, then tap the corresponding option.
iOS: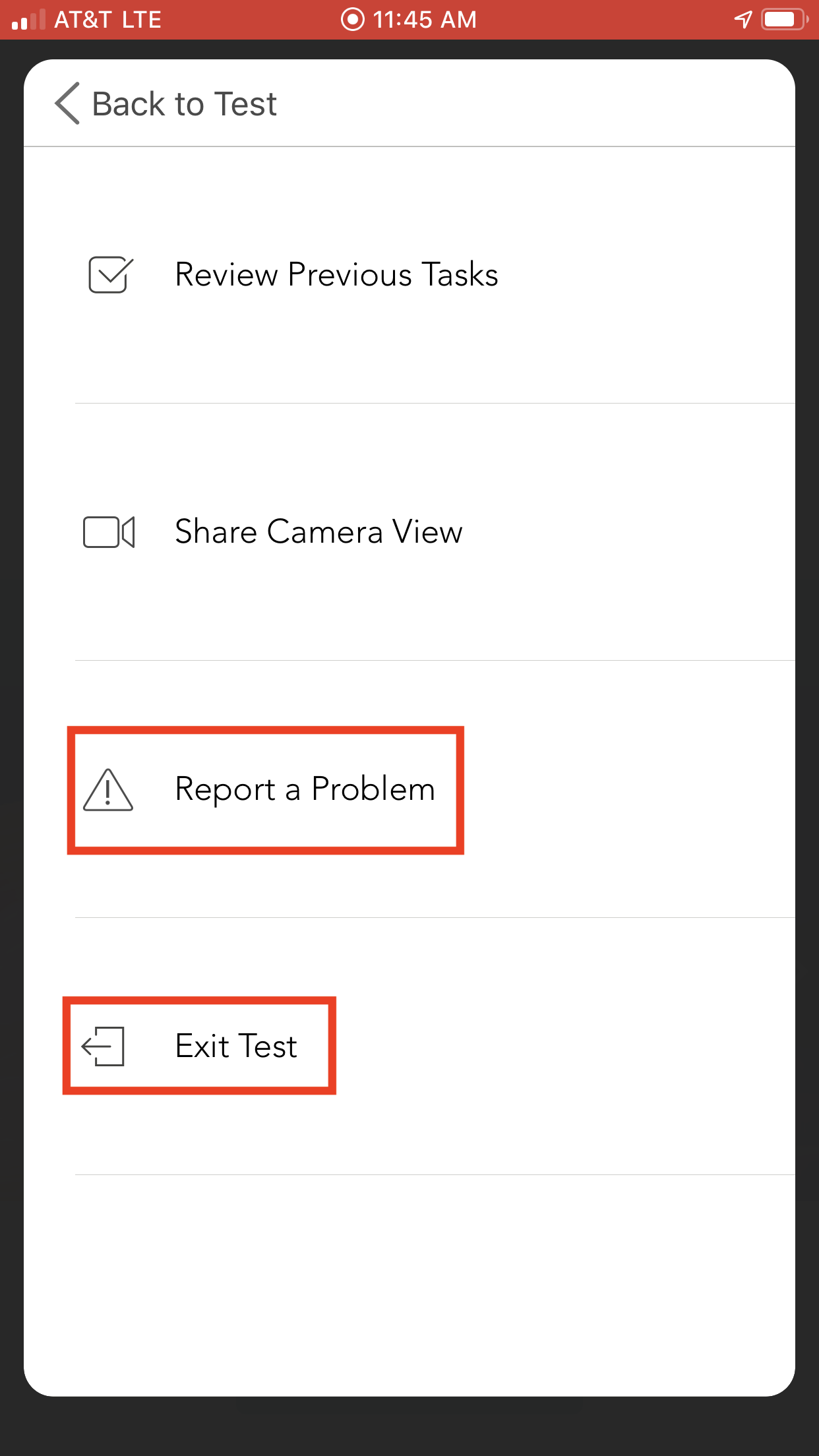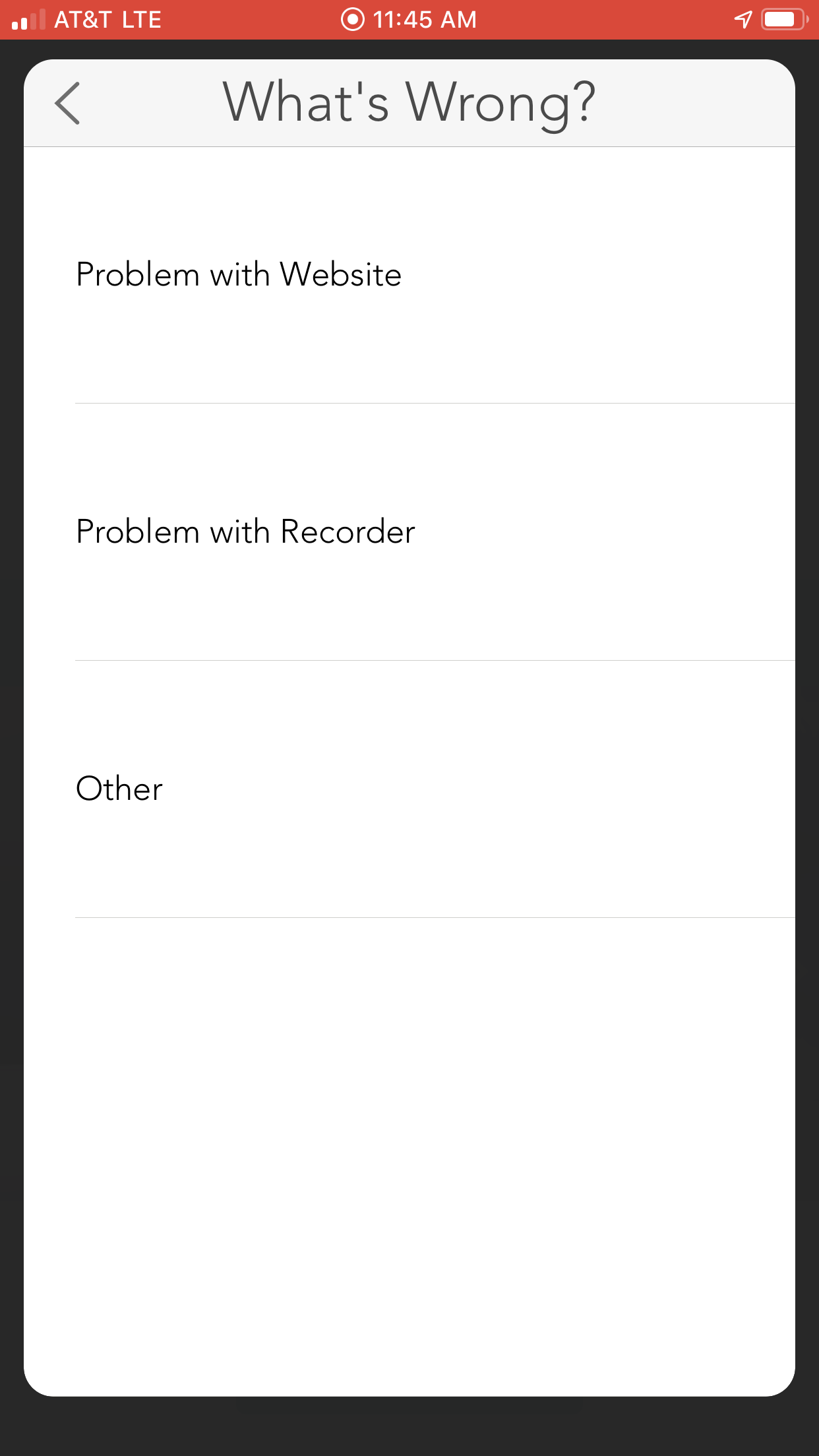 Android: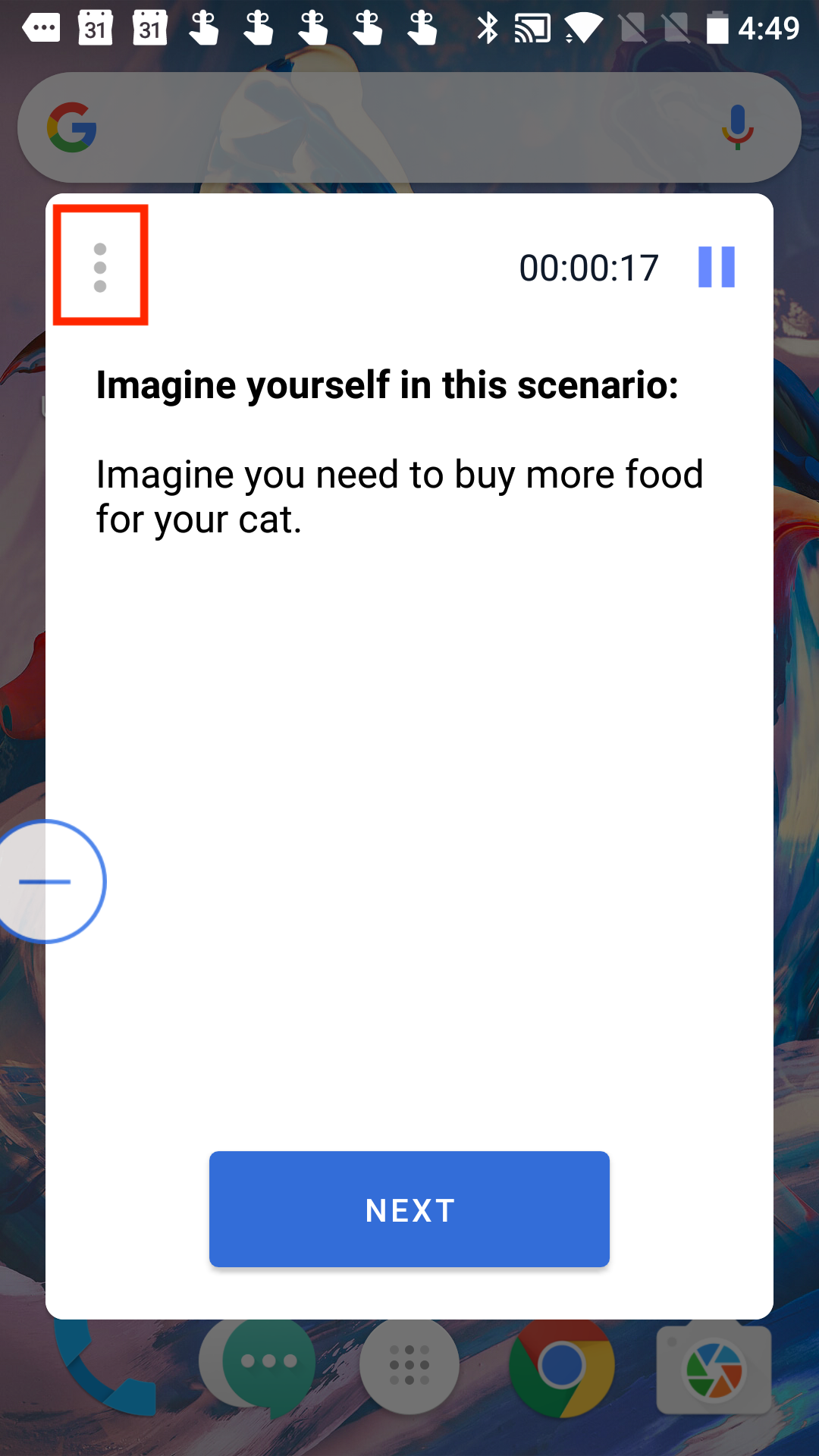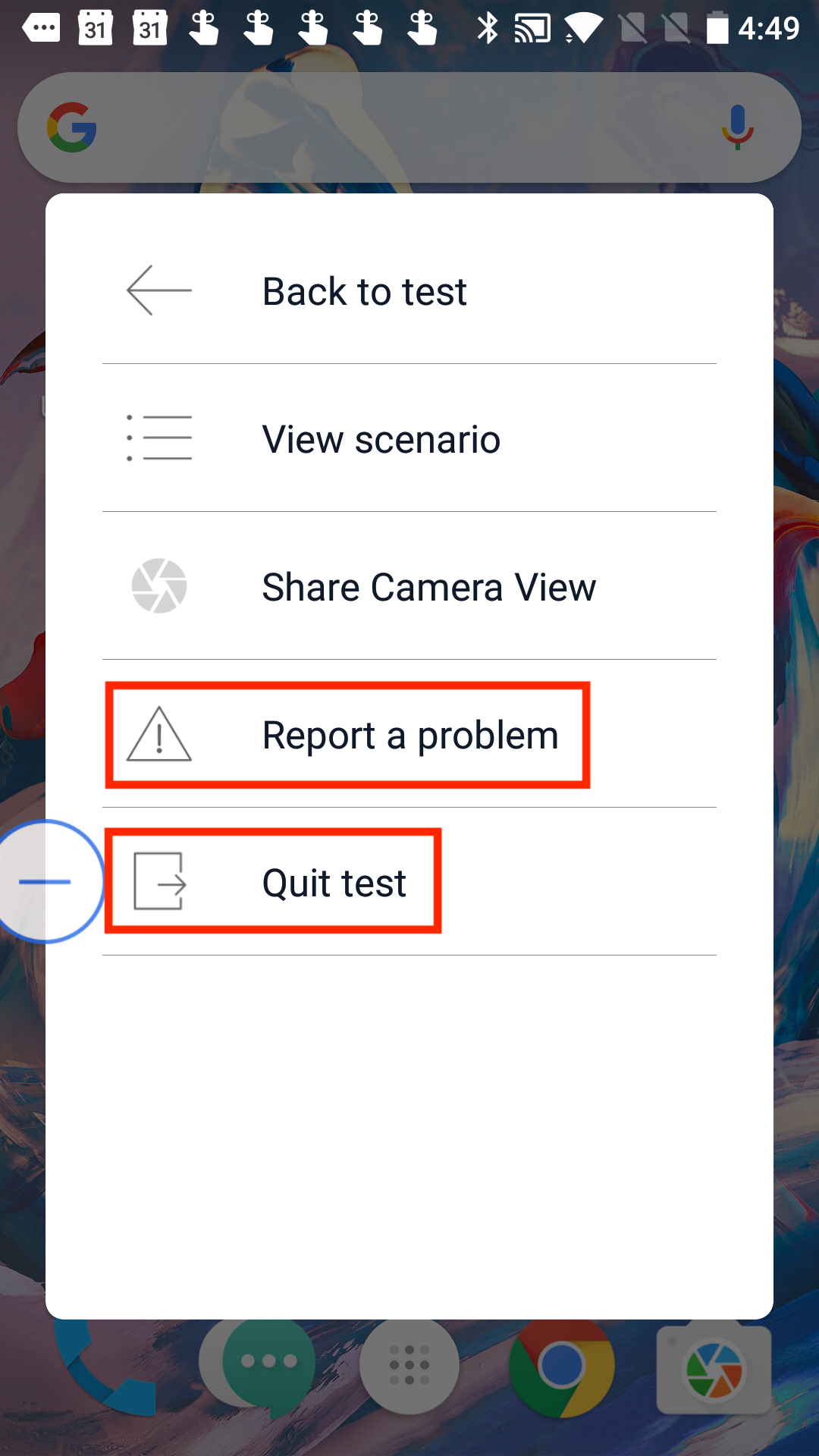 Outcome:
Reporting a problem will automatically notify us of the problem you encountered and release you from the test. This also prevents the customer from receiving incomplete results. You will have the opportunity to include a description of the problem. Please keep in mind that this description will be sent to support AND the customers, so be mindful of what you write here.
Quitting a test simply releases you from the test so that you can browse and accept other tests.